Earlier in the day, Trump took to Twitter to express his love to France, claiming that the "yellow vest" demonstrators were chanting "We Want Trump!" as a sign of solidarity with his tough stance on the Paris deal.
Very sad day & night in Paris. Maybe it's time to end the ridiculous and extremely expensive Paris Agreement and return money back to the people in the form of lower taxes? The U.S. was way ahead of the curve on that and the only major country where emissions went down last year!

— Donald J. Trump (@realDonaldTrump) 8 декабря 2018 г.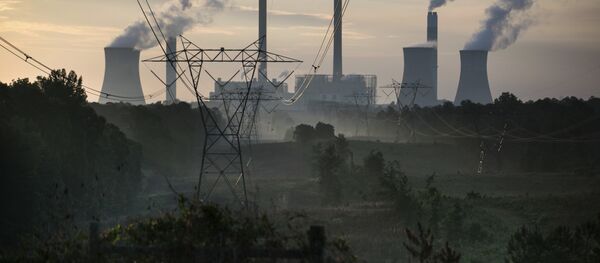 15 November 2017, 17:52 GMT
The Paris climate deal, created within the UN Framework Convention on Climate Change, went into force on November 4, 2016. It has been ratified by 184 of the 197 parties to the accord. The deal aims to keep the increase in average global temperature at below 2 degrees Celsius (3.6 degrees Fahrenheit) above pre-industrial levels by means of reducing greenhouse gas emissions.
Last year, Trump announced that the United States, one of the world's largest producers of carbon emissions, would be withdrawing from the deal on climate change.