Russian and Chinese scientists performed a series of experiments this year in a bid to modify a layer of atmosphere known as ionosphere, South China Morning Post reports.
According to the newspaper, the study was performed in order to test a new technology for possible military application, as the facilities like the one used during the experiment could allegedly be used to "modify weather and even create natural disasters" like storms and hurricanes, or even to "affect the operation of human brains".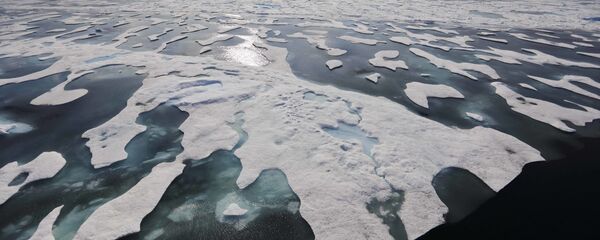 24 November 2018, 07:53 GMT
However, Dr Wang Yalu, an associate researcher with the China Earthquake Administration who took part in the study, stepped forward to debunk these claims.
"We are just doing pure scientific research. If there is anything else involved, I am not informed about this," she said.
The study reportedly involved a Russian atmospheric heating facility called Sura, built during the Cold War in the vicinity of the settlement of Vasilsursk, injecting "a large amount of microwaves into the high atmosphere" while a Chinese electromagnetic surveillance satellite called Zhangheng-1 collected data from orbit.
The first experiment was conducted on June 7 and resulted in physical disturbances over a 49,000 square miles area at an altitude of about 310 miles, causing "an electric spike with 10 times more negatively charged subatomic particles than surrounding regions."
The second experiment, performed on June 12, involved increasing the temperature of "thin, ionised gas in high altitude increased more than 100 degrees Celsius" via a particle flux.
READ MORE: China, France Launch Groundbreaking Satellite to Fight Climate Change
The research team described the results of their experiments as "satisfactory" in a paper published in Earth and Planetary Physics journal, stating that "the detection of plasma disturbances … provides evidence for likely success of future related experiments".
The Russian and Chinese military officials haven't yet commented on this report.