"Forcing this case to trial in a venue still suffering from the bombings was the District Court's first fundamental error, and it deprived Tsarnaev of an impartial jury and a reliable verdict, in violation of the Fifth, Sixth, and Eighth Amendments," the lawyers said in a brief as quoted by the Boston Herald.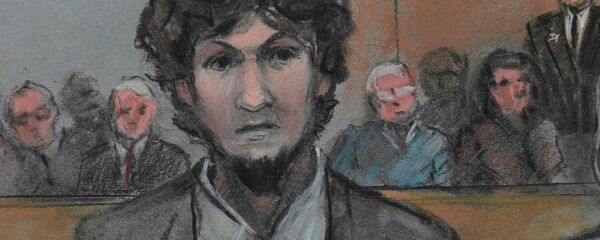 15 January 2016, 23:22 GMT
The Boston Marathon bombing on April 15, 2013, killed three people and injured hundreds of others. Dzhokhar and his older brother Tamerlan were found guilty of the attack. Tamerlan was killed by police while on the run on April 19 of the same year, while Dzhokhar was arrested the following day and sentenced to death by lethal injection in May 2015.
Since then, Dzhokhar Tsarnaev, 25, has been held in solitary confinement maximum security prison in Florence, Colorado.