"Three alive and three dead were taken from under the debris. The fate of 79 people is incomprehensible", Chelyabinsk Region's deputy governor Oleg Klimov told reporters.
All those killed were adults, he said, adding that three injured, including one child, were taken to hospital.
According to the governor's spokesperson, the death toll in the Magnitogorsk building collapse has risen to four.
A criminal probe has been opened into a blast that tore down a part of an apartment building in the Russian city of Magnitogorsk in the southern Urals, the Investigative Committee spokeswoman said.
"A criminal investigation has been opened on suspicion of a crime under Section 3 Article 109 of the Russian Criminal Code (manslaughter of two or more people)", Svetlana Petrenko said.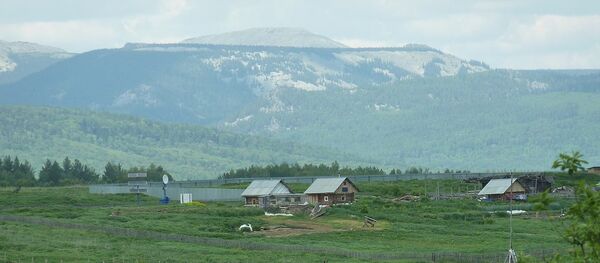 5 September 2018, 06:11 GMT
Investigative Committee Chairman Alexander Bastrykin has sent a team of federal investigators to the city. They are inspecting the scene of the blast together with regional experts.
According to the Russian Emergency Service press service, ten people were rescued from under the rubble and two died after gas exploded in a block of flats in the Russian city of Magnitogorsk in the Ural Mountains.
"Ten people have been pulled from under the rubble, they are alive. Two people have died", a spokesperson for the Emergencies Ministry told Sputnik.
The governor of the Chelyabinsk region, Boris Dubrovsky, told a local television channel that authorities were considering buying housing for the affected families. People who have been left homeless by the blast in biting cold have been brought to shelters.
Russian Health Minister Veronika Skvortsova, on behalf of President Vladimir Putin, flies to the scene of the collapsed residential building in Magnitogorsk, the Kremlin press service reported.
READ MORE: WATCH: Passenger on Ural Airlines Spotted Trying to Dry Underwear with AC Vents
The explosion occurred at around 1:00 a.m. GMT on Monday. Sixteen people have been evacuated from the building. The fate of 79 people is still unknown.