"Consular officials are aware that a Canadian citizen has been arrested in Russia. Due to the provisions of the Privacy Act, no further information can be disclosed," Global Affairs Canada said.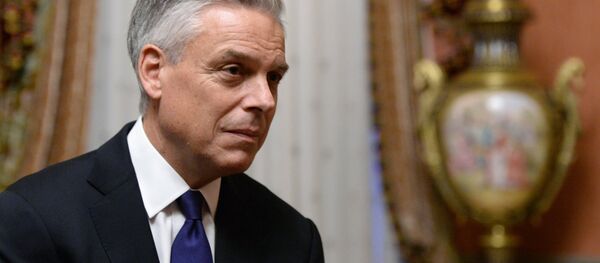 2 January 2019, 22:42 GMT
The CBC noted that Whelan was born in Canada in 1970 but subsequently moved to the United States. His brother David could not confirm to the broadcaster if Whelan still had Canadian citizenship.
FSB said it arrested Whelan on December 28 during an operation in Moscow and has opened a criminal investigation over possible espionage.
Media have reported that Whelan, 48, is the director of global security for Michigan-based automotive components supplier BorgWarner, something subsequently confirmed by the company.
READ MORE: US Man Suspected of Espionage in Russia Was Dismissed by Marines for Theft
Whelan also served in Iraq with the US Marine Corps. Moreover, his service records, released by the media, showed he had been convicted in 2008 on charges related to unlawful taking of personal property.