Iranian Foreign Ministry spokesperson Bahram Qasemi has slammed the "illegal" arrest of the journalist, working for the country's English-language Press TV, and demanded her immediate release. Tehran has also condemned the "inhuman treatment of her in jail in Washington."
"We denounce the move by the US, which detained Marziyeh Hashemi illegally and inhumanely. The US' actions with regard to her are a direct violation of human rights," the official website quoted the spokesman as saying.
"The sudden arrest of an American Muslim woman, and inhuman and disrespectful behavior of U.S. federal officers with her is a clear example of how an apartheid regime treats its non-white citizens," Qasemi said.
He specified that the journalist "has been unable to contact anyone for two days," while the attitude toward her after the detention insults her as a Muslim.
Press TV quoted her as saying she had been prohibited from wearing a Muslim hijab in the prison and had been offered pork for her meal.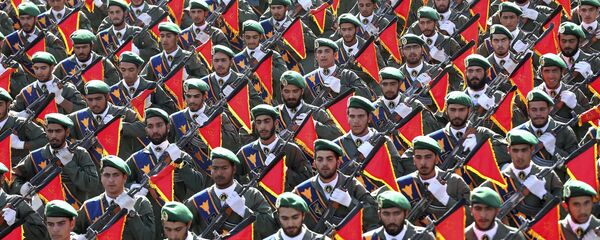 16 January 2019, 10:04 GMT
US-born Marziyeh Hashemi was arrested at St Louis Lambert International Airport on Sunday, according to Press TV, citing the reporter's family and friends. It became known on Wednesday, after she hadn't established contact with her relatives for two days. According to a Press TV statement, Hashemi, who has been reportedly living in Iran for over a decade, came to the US to visit her family members, including her brother, who is suffering from cancer. No charges have been so far brought against her. She was allowed to call her daughter two days after her arrest, the broadcaster said.
It further reported that Hashemi was born Melanie Franklin in the United States and changed her name after converting to Islam. 
As a journalist, she has reported on such sensitive subjects as discrimination against women, Muslims, and African-Americans in the United States.
READ MORE: Iran's Missiles Used in Satellite Launches Threaten Europe, Middle East — Pompeo