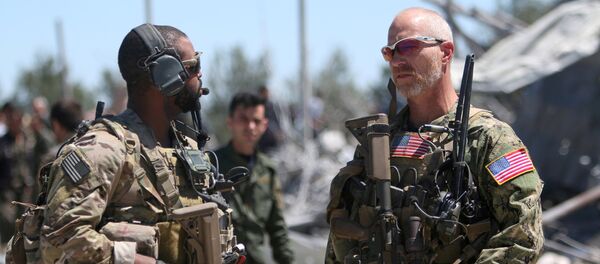 17 January 2019, 06:24 GMT
The French leader's comments come after, the day before, a suicide bombing claimed by Daesh militants killed at least 16 people, including two US service members and two American civilians, in northern Syria.
Last month, US President Donald Trump announced that he was ordering a full troop pullout from Syria, saying the war against Daesh was won.
This announced withdrawal was condemned by a number of US officials and resulted in two resignations: US Secretary of Defence Jim Mattis and Brett McGurk, special presidential envoy for the US coalition in Syria.
*Daesh (ISIL/ISIS/Islamic State) is a terrorist group banned in Russia and many other countries.