"Since Chuck and Nancy keep stonewalling the president, we'll send the wall to them, brick by brick, until they agree to secure the border," Trump's campaign manager, Brad Parscale, said.
In a bid to raise money for the 2020 election race, Trump campaigners are asking donors to chip in $20.20 for each faux brick which Parscale said will include facts about "the crime, drugs, and human trafficking that result from open borders".
READ MORE: 'Flying Is Less Safe' Due to Shutdown, US Air Traffic Controllers Union Warns
Netizens have, meanwhile, showed mixed reactions, with one Twitter user describing the move as "childish", while others said they "love it".
Around 800,000 federal workers have either been furloughed or are working without pay due to the government shutdown, which was triggered by Congress' refusal to grant $5.7 billion for Trump's championed border wall.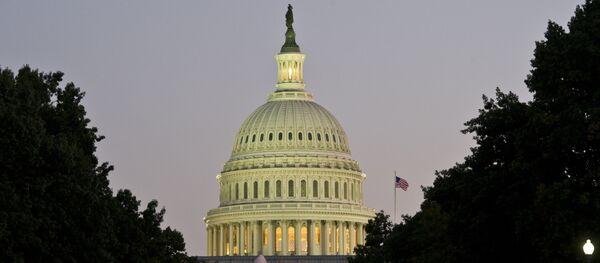 15 January 2019, 18:24 GMT
In October 2018, around 7,000 migrant caravans set off from Honduras in the direction of Mexico and the United States, with thousands of Central American asylum seekers following suit later in the year.
At the moment, between from 6,000 and 9,000 migrants from Honduras, Guatemala and El Salvador are reported to have concentrated on the US-Mexican border.