The outlet later added that the loud noise was caused by an explosion of a bomb-laden car. No one was killed in the blast, and the terrorist responsible for the attack has already been detained, the outlet noted.
Lebanese television channel Al Mayadeen, in turn, reported, citing its correspondent, that an explosive device was found and then detonated.
The Syrian Arab News Agency later removed information about a car bomb, also saying that the blast was triggered by an ordinary explosive.
Damascus and its suburbs have seen fewer incidents like this since the Syrian government forces regained full control over the area last year.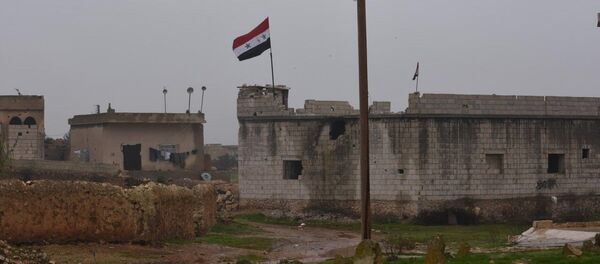 18 January 2019, 13:40 GMT
On 16 January, over 20 people were killed and more than a dozen others were wounded as a result of an explosion in the centre of the city of Manbij in Aleppo Governorate. Later, United States Central Command confirmed that four Americans had died as a result of the suicide attack.
Afterwards, the Daesh* terrorist group reportedly claimed responsibility for the attack. According to the local military council, the blast occurred near a military patrol of the international coalition in the city.
Syria has been in a state of civil war since 2011, with government forces fighting numerous opposition groups and terrorist organizations.
*Daesh (also known as ISIS/ISIL/IS) is a terrorist group banned in Russia