The Syrian Foreign Ministry has notified the United Nations that the Israeli airstrikes against Syria are possible only with US support and with immunity "silently" approved by some other members of the UN Security Council, the ministry's press service said Monday.
"Such attacks are possible only thanks to the unlimited support provided by the US administration, the immunity from investigations extended to Israel by a number of countries in the UN Security Council, as well as the complete silence regime that these countries have imposed in the UN Security Council to prevent this body from fulfilling its role in repelling these criminal attacks," the ministry said in letters sent to the UN Secretary-General and the UNSC President.
Israel has been carrying out strikes on alleged Iranian targets in Syria for two days in a row. According to the Russian military, the Syrian air defence forces destroyed over 30 cruise missiles and guided bombs for that period of time.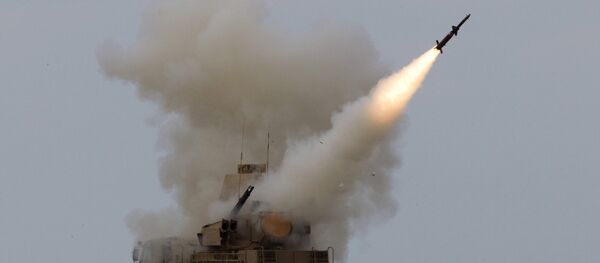 21 January 2019, 06:02 GMT
Following the attacks, Iranian Air Force Commander Brigadier General Aziz Nasirzadeh stated that Iran was "
ready to fight against Israel
and eliminate it from the Earth."
Israel has repeatedly accused Iran of having a military presence in Syria, as well as suspected attempts to build a base there. However, Tehran has strongly refuted the claims, insisting that it's military presence in the country is limited to sending military advisors at Damascus' request to help fight terrorists.