Venezuelan President Nicolas Maduro has warned that he was going to make the US intervention irreparable for the enemy in case Washington decides to take military action in Venezuela.
"We are planning to respond to a US intervention in such a way as to make [the United States] suffer irreparable military and human losses," Maduro told the RT broadcaster in an interview on Tuesday.
READ MORE: Maduro Calls Lima Group's Declaration on Venezuelan Crisis 'Ridiculous'
Maduro's comments come after late last week US President Donald Trump confirmed in an interview with the CBS broadcaster that he was considering the use of military force in the Venezuelan crisis. Responding to Trump's statement, Maduro pledged that Venezuela's military would do its best to prevent a possible foreign invasion of its territory.
On US Sanctions and PDVSA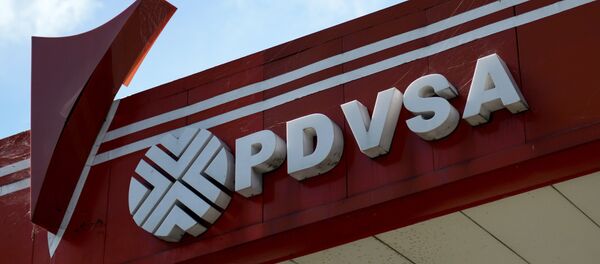 1 February 2019, 10:19 GMT
Addressing the issue of US sanctions against Venezuela's PDVSA oil company, he condemned them, calling the move "illegal compensation."
This comes after last week the United States blocked all of PDVSA's assets in its jurisdiction and imposed a ban on making deals with the company.
US Treasury Department said in a statement that Washington would keep using its "economic tools" to back Juan Guaido, who has declared himself interim president of Venezuela.
On Elections in Venezuela
Nicolas Maduro also commented on elections in the Latin American state saying that there was "no shortage" of them, and there would be no presidential election in the country in the near future.
READ MORE: Venezuelans Should Go Through Crisis on Their Own — Kremlin Spokesman
"In Venezuela, there is no shortage of elections," Maduro said when asked about the call by some countries to hold early presidential elections in the country.
He explained the only expected elections were parliamentary ones, which should be held in 2020. 
"The problem is in the opposition, and not in the regular elections. We held 25 elections in 20 years. In the past 18 months, we have held six elections. The elections in 2018 were set at the request of the opposition," he said.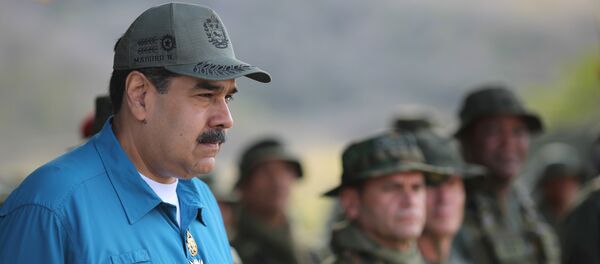 5 February 2019, 06:12 GMT
On January 23, Juan Guaido, the speaker of the Venezuelan opposition-led National Assembly, proclaimed himself the country's interim president. The opposition figure was supported by the United States and a number of other countries.
Russia and China, as well as several other countries, have refused to support Guaido, backing Maduro as the country's legitimate president and demanding that other countries respect the principle of non-interference in Venezuela's domestic affairs.