"Approximately 2,000 aliens have arrived in northern Mexico as part of a 'caravan' seeking to cross the border into Texas," Nielsen said in the release. "Illegal entry will not be tolerated and we stand ready to prevent it."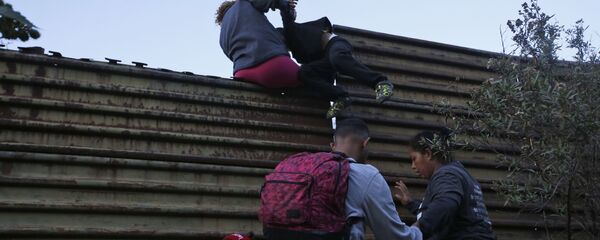 18 January 2019, 00:26 GMT
Nielsen said Department of Homeland Security will take all necessary steps to ensure the safety and security of US law enforcement personnel on the border.
Nielsen claimed that such caravans are a result of Congress's failure to fully fund a border wall and to fix the US immigration system.