"Maintaining American leadership in AI requires a concerted effort to promote advancements in technology and innovation, while protecting American technology, economic and national security, civil liberties, privacy, and American values and enhancing international and industry collaboration with foreign partners and allies," the Monday executive order reads.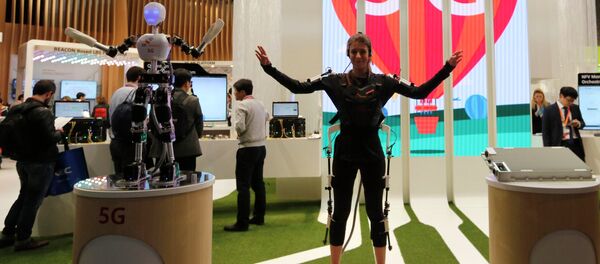 7 February 2019, 05:16 GMT
"It is the policy of the United States Government to sustain and enhance the scientific, technological, and economic leadership position of the United States in AI R&D and deployment through a coordinated Federal Government strategy, the American AI Initiative."
The measure is little more than symbolic. While the order states that it hopes to "promote scientific discovery, economic competitiveness, and national security," it provides little in the way of financial support for that endeavor.
Instead, the White House hopes to provide leadership for private industry to take the initiative in developing artificial intelligence.
"This initiative will devote the full resources of the federal government to develop AI," a senior administration official told reporters Sunday, according to The Hill.
"What we can do is come together as a White House… to provide high-level guidance to the agencies to give them at least a roadmap to use as they think about the issues that you've discussed, including ethics," a Trump administration official said Monday, according to The Hill.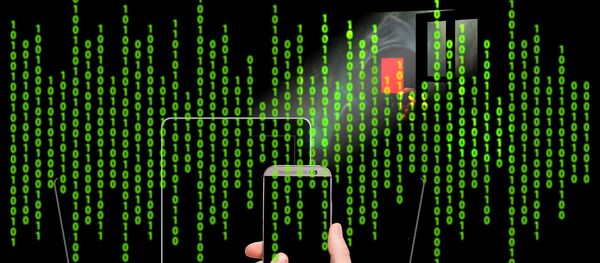 The executive order instructs a number of federal agencies, from the National Science and Technology Council (NSTC) Select Committee on Artificial Intelligence, to the National Institute of Standards and Technology (NIST), to effectively pave the road for private companies.
"Heads of implementing agencies that also perform or fund R&D (AI R&D agencies), shall consider AI as an agency R&D priority," the order states, noting, "Heads of such agencies shall take this priority into account when developing budget proposals and planning for the use of funds in Fiscal Year 2020 and in future years."
The Hill noted that other US agencies, such as the National Oceanic and Atmospheric Administration (NOAA), were rushing to invest in AI that will "improve predictions of hurricanes and severe storms," according to an agency statement obtained by the publication.
"[The The American AI Initiative]… will accelerate the ability of [NOAA] researchers to create AI that can assimilate the massive amounts of big data from our environmental satellites into our weather models to improve predictions of hurricanes and severe storms," it continues.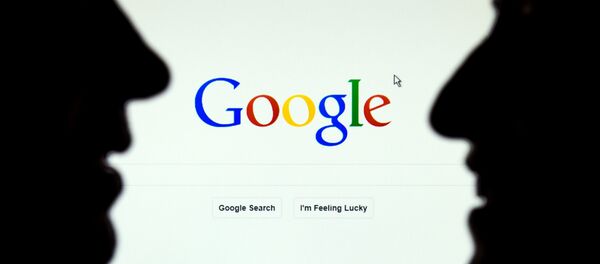 6 October 2018, 04:58 GMT
Without naming China explicitly, Trump's order does state that the US "must promote an international environment that supports American AI research and innovation and opens markets for American AI industries, while protecting our technological advantage in AI and protecting our critical AI technologies from acquisition by strategic competitors and adversarial nations."
It's well understood that this is directed at Beijing, which in July 2017 unveiled its plan to become the world leader in artificial intelligence by 2030. The socialist country set aside $150 billion for industrial investment, prompting a number of other countries with strong tech sectors, including South Korea, the UK, France and Canada, to launch their own AI investment initiatives.
US efforts to jump-start its AI R&D have stumbled, with the US Department of Defense being reluctant to totally overhaul its legacy systems and US corporations like Google getting cold feet about helping the US state develop weapons of war that make use of artificial intelligence.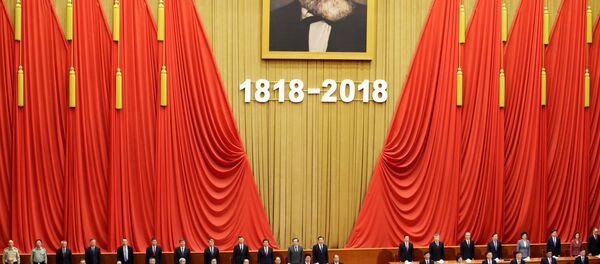 Last May, then-Defense Secretary James Mattis wrote a note to Trump imploring him to draw up just such a national strategy for retaining US leadership in AI, noting his fear of China's ambitious plans, the New York Times reported in August.
The order notes that the US "must train current and future generations of American workers with the skills to develop and apply AI technologies to prepare them for today's economy and jobs of the future," pointing to the "heads of implementing agencies" to prioritize grants "within existing Federal fellowship and service programs." That includes high school, undergraduate and graduate fellowships, alternative education and training programs and other scholarships.
The executive order gives the NSTC Select Committee 90 days to pass along recommendations to the NSTC for how to implement such a program.