The Russian Foreign Ministry on Monday called Washington's attempts to contact the Venezuelan military in a bid to change their stance "unacceptable".
Commenting on reports about military assistance, Aleksander Shchetinin, head of the Department of Latin America at the Russian Foreign Ministry stated that Venezuela has not asked Russia for it. However, the official confirmed that Russia was in constant contact with the Venezuelan authorities.
"We are in constant contact with the government of Venezuela in a completely working, normal mode," Shchetinin told reporters in response to a relevant question.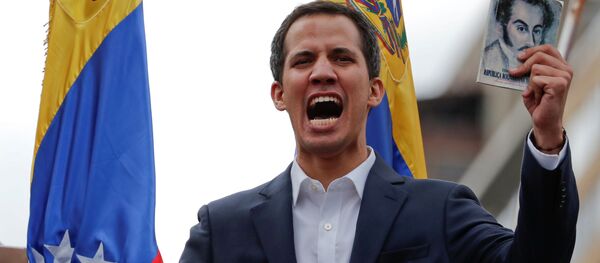 9 February 2019, 06:26 GMT
Venezuela is currently facing a political crisis. In January, opposition leader Juan Guaido proclaimed himself the country's interim president and was immediately recognized by the United States and a number of other regional states, while Maduro was backed by China, Russia and a number of other countries as Venezuela's only president.
Maduro has lashed out on Washington over its policies toward Caracas, suggesting the United States thought to take control over Venezuela's oil assets. Maduro also accused Guaido of acting at the instructions from Washington.