On 6 February, the Department of Justice (DOJ) opened a probe into the handling of the Epstein child molesting case by Labour Secretary Alex Acosta — then the US attorney for Southern Florida — and other DOJ attorneys in 2008.
"The Epstein saga has long fascinated many who wonder how he managed to become a billionaire 'trading', starting with a thin resume, and, then, why so many powerful, rich, and well-connected people would travel to his various exotic locations in the company of young, beautiful women. It certainly is reasonable to wonder why interest in the case has bubbled up now, more than 10 years following Epstein's lenient plea agreement in late June 2008", Wall Street analyst and investigative journalist Charles Ortel told Sputnik, commenting on the timing of the DOJ investigation.
In 2008, politically well-connected American billionaire Jeffrey Epstein seemingly got away with the sexual abuse of more than 100 underage girls by striking a "sweetheart" plea deal with DOJ, being charged with one case of soliciting prostitution and getting just 18 months in a private wing of the Palm Beach County stockade.
"Jeffrey Epstein is a child rapist and there's not a single mom or dad in America who shouldn't be horrified by the fact that he received a pathetically soft sentence," US Senator Ben Sasse, a member of the Senate Judiciary Committee, who pushed ahead with the inquiry, stated on 6 February.
Did FBI Strike a Separate 'Sweetheart' Deal With Epstein?
Citing the issue on 7 February, One America News' (OAN) Jack Posobiec brought into the spotlight yet another "figurant" of the controversial Epstein case — Robert Mueller, the current special counsel of the investigation into alleged Trump-Russia "collusion" during the 2016 presidential race.
According to Posobiec, "during his time of FBI director and before that in the Northern District of California he was well-known for his special deals". Under then-FBI Director Mueller, the federal agency "received accounts from 40 underage girls that named Epstein as sexually assaulting them," he noted. "However, documents show that in 2008 Epstein began giving information to the FBI; Epstein became an FBI informant."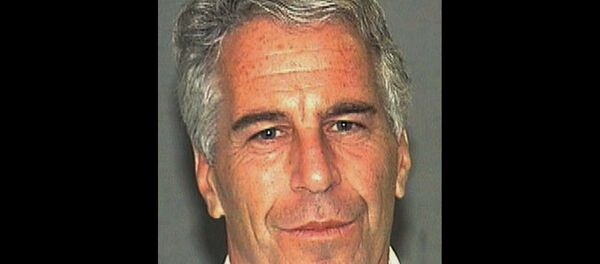 4 December 2018, 19:13 GMT
The journalist presumed that it was "in exchange for this" that "Epstein was never charged under federal law" and "instead… was only given a charge of one count of soliciting prostitution under state law."  
In May 2018, a Twitter user named Techno Fog shared a set of redacted FBI Vault documents concerning the Epstein case, suggesting that the federal agency run by Mueller at that time could use Epstein as its informant: "Epstein has also provided information to the FBI as agreed upon", the FBI document dated 18 September 2008 said.
Wait. Was pedophile Jeffrey Epstein an informant for Mueller's FBI?

From the 5/24/18 FBI Vault release: "Epstein has also provided information to the FBI as agreed upon."

Is that why he escaped serious charges for molesting over twenty girls? pic.twitter.com/K4suAumD85

— Techno Fog (@Techno_Fog) 24 мая 2018 г.
​The Twitter user noted that he had not found anything in Epstein's plea deal with DOJ that required him to provide information to the FBI, which got him thinking that there had been a separate deal struck by Epstein and FBI.
"The most obvious question is: why did Mueller's FBI, Acosta, and the Department of Justice apparently give Epstein such lenient sentencing, before wider contours of his long standing activities may have become known by federal and by state investigators?" Ortel asked rhetorically.
'Honey-Traps'?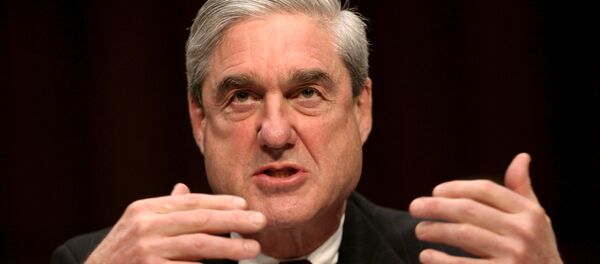 According to the Wall Street analyst, "a cynic might wonder whether Epstein may have been operating 'honey-traps', and if he had been doing so, how many investigative agencies, inside and outside the United States, may have been harvesting information and exploiting the vulnerabilities of his guests".
Thus, in 2011 the second son of Elizabeth II, Prince Andrew, Duke of York, found himself entangled in a sex scandal involving Epstein and a young woman named Virginia Roberts who claimed to have been "forced" to have "sexual relations" with the prince.
Although the Royal family vehemently denied the accusations, in January 2015 the scandal re-emerged again. A new alleged victim of Epstein said that between 1999 and 2002 the billionaire had exploited her as an underage "sex slave", loaning her to his powerful friends, including the Duke of York.
Prince Andrew is seen with Virginia Roberts during a visit to New York with Andrew's friend and alleged "pimp" Jeffrey Epstein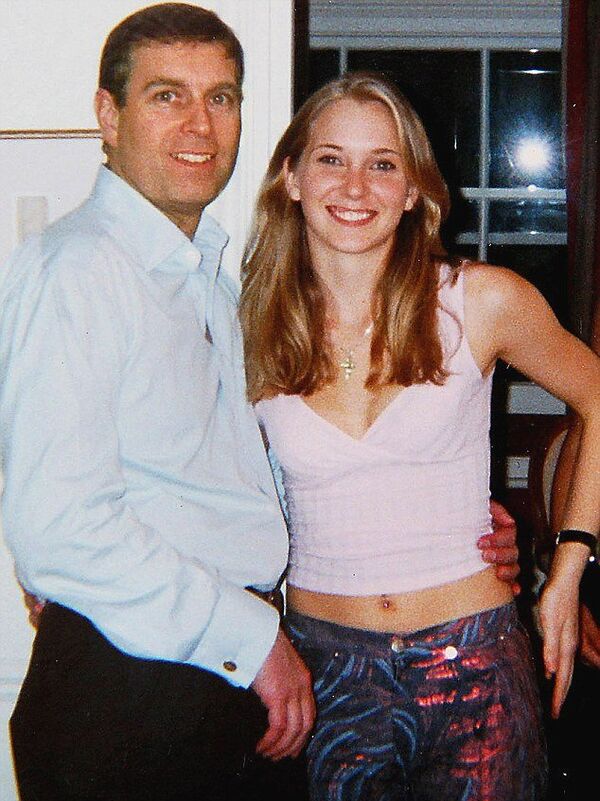 Prince Andrew is seen with Virginia Roberts during a visit to New York with Andrew's friend and alleged "pimp" Jeffrey Epstein
As the Irish Mirror suggested in 2015, the prince could have been secretly filmed in Epstein's Palm Beach mansion in Florida, where he reportedly was a frequent guest, as the house was equipped with hidden cameras. Besides, the tycoon welcomed his guests at his private 72-acre Virgin Islands property, referred to as "Orgy Island".
Epstein's "little black book" contained the names and personal phone of the world's most famous, influential and richest people, including Bill Clinton, Prince Andrew, Kevin Spacey, Donald Trump and many others.
"James Patterson, the famous author and also a Palm Beach, Florida resident has been concentrating on many oddities in the Epstein saga in his book Filthy Rich: The Billionaire's Sex Scandal: The Shocking True Story of Jeffrey Epstein", Ortel pointed out.
Bill Clinton and 'Lolita Express'
According to The Washington Times, Fusion GPS tried but failed to dig up juicy details about the paedophile billionaire's alleged connections to Donald Trump; in contrast, Epstein's collaboration with the Clintons is better documented, the Wall Street analyst pointed out.
"As Malia Zimmerman noted at Fox News during 2016, Epstein's lawyers claimed, seeking lenient sentencing in July 2007, that the controversial financier may have played a leading role in creating the Clinton Global Initiative, whose first meeting was held in New York City in September 2005," Ortel said.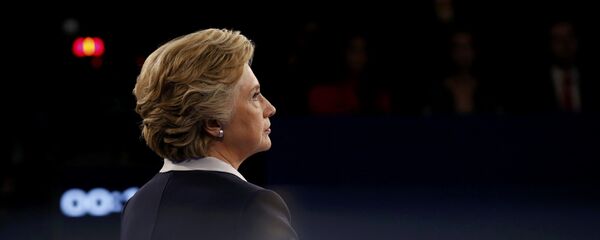 24 January 2019, 17:00 GMT
According to Epstein lawyers Alan Dershowitz and Gerald Lefcourt, the billionaire "was part of the original group that conceived the Clinton Global Initiative, which is described as a project 'bringing together a community of global leaders to devise and implement innovative solutions to some of the world's most pressing challenges'."
Dershowitz and Lefcourt's July 2007 23-page letter to the US Attorney's office in the Southern District of Florida also said that in 2002 Epstein "hosted" a trip to for the Clinton Global Initiative to Africa on his private Boeing 727. The trip was attended by Bill Clinton, Kevin Spacey, comedian Chris Tucker, and other celebrities, according to the lawyers, who stated that "the purpose of that trip was to increase AIDS awareness".
Additionally, Fox News cited the International Consortium of Investigative Journalists, which found out that Epstein had directed $25,000 to the Clinton Foundation in 2006, as well as flights logs indicating that Bill Clinton took at least 26 trips aboard the "Lolita Express", a slang term for the Boeing 727 owned by the infamous tycoon.
"According to the Miami Herald's timeline, prosecutorial interest in Epstein heated up during 2007, just as the Hillary Clinton juggernaut prepared to dominate Democratic primaries," Ortel highlighted. "It does seem interesting that the Epstein plea agreement ultimately fell in place several weeks after Hillary Clinton suspended her primary contest with Barack Obama, early in June 2008."
DOJ Probe May Shed Light on Mueller, FBI, the Clintons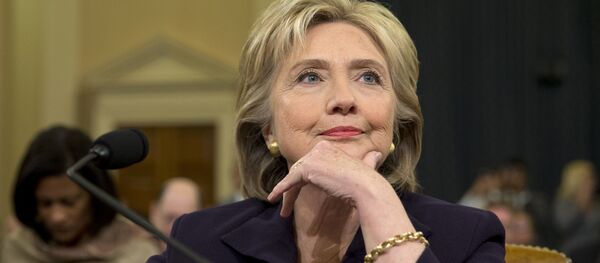 17 January 2019, 16:15 GMT
"The Clintons (and others in the Democrat ranks, as well as certain 'Never Trump' Republicans) are experts in political 'dirty tricks', especially including 'gas-lighting' accusing opponents of nefarious acts that the accuser(s) are themselves perpetrating," the Wall Street analyst said, commenting on
Fusion GPS' failed attempts
to link Epstein to Trump.
According to Ortel, "Trump and Epstein were hardly close friends, and many in the Clinton orbit seem more tightly connected to Epstein."
"Given Bill Clinton's well-documented proclivities and failings, and the Clinton tactic of 'pre-butting' scandal allegations, I am not surprised that Fusion GPS may have been used to attempt sullying Trump's image during the 2016 presidential election contest," the investigative journalist stressed.
Referring to the latest DOJ investigation into the alleged mishandling of the Epstein case by federal prosecutors, the Wall Street analyst expressed hope that the inquiry will also shed light on then-FBI Director Mueller, the Clintons and the possible FBI deal with the sexual predator Jeffrey Epstein.
The views and opinions expressed by the speaker and the contributor do not necessarily reflect those of Sputnik.