"We are holding additional consultations on this project and the contract is being considered now", Mikheev said.
According to Russian Federal Service for Military-Technical Cooperation's spokeswoman Maria Vorobyova, Russia and Saudi Arabia also reached agreements on the deliveries of Russia's Kornet-EM anti-tank systems (NATO reporting name AT-14 Spriggan), TOS-1A Buratino heavy flamethrower systems, AGS-30 grenade launchers and Kalashnikov AK-103 assault rifles.
READ MORE: Russia's Kalashnikov Kamikaze Drone Successfully Passes Trials — Press Service
In October 2017, Saudi King Salman bin Abdulaziz al Saud visited Moscow. It was the first ever visit of a reigning Saudi monarch to Russia. Among a number of bilateral agreements signed during the visit, Moscow and Riyadh reached a preliminary agreement on the acquisition of the Russian S-400 missile defence system by Saudi Arabia.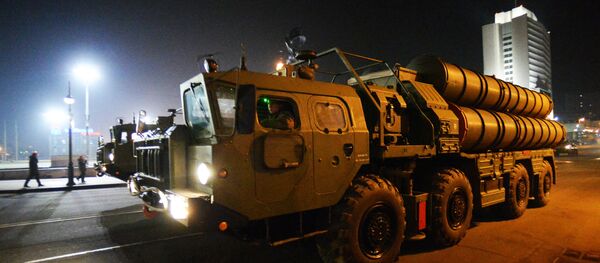 8 February 2019, 07:29 GMT
The S-400 Triumph is Russia's next-generation mobile surface-to-air missile system carrying three different types of missiles capable of destroying aerial targets at a short-to-extremely-long range. It integrates a multifunctional radar, autonomous detection and targeting systems, anti-aircraft missile systems, launchers, and a command and control centre. Along with Saudi Arabia, some other countries, including India and Turkey have also shown interest in purchasing the systems.