According to the Syria TV broadcaster, terrorists used mortars to shell the city.
The settlements located in the northern part of the Hama province, in the vicinity of the demilitarized zone, are being shelled by terror groups almost every day, which results in civilian casualties and significant material damage.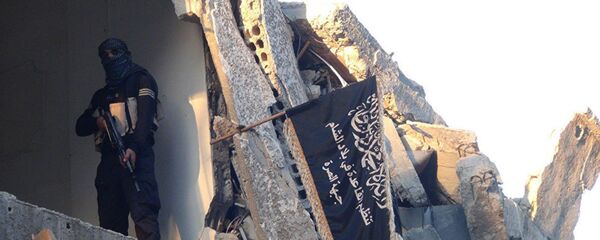 22 February 2019, 16:46 GMT
The Syrian government forces are carrying out retaliatory strikes on the terrorists' targets in a bid to prevent them from advancing in the area.