"Hard" Brexit may erupt unpredictable economic consequences not only in the United Kingdom but also in the EU itself.
Earlier, European Commission President Jean-Claude Juncker noted the need to continue to do everything possible to prepare for all Brexit scenarios, including the worst ones.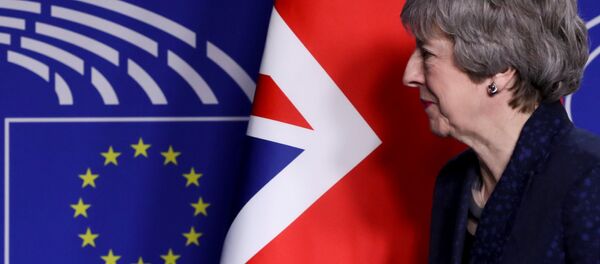 28 February 2019, 04:15 GMT
On January, 29, the UK parliamentarians expressed their position on a number of issues related to Brexit and gave the country's Prime Minister Theresa May a clear program for the next round of negotiations with the EU.
The United Kingdom is set to leave the European Union on 29 March. While London managed to negotiate a withdrawal deal with Brussels after months of intense talks, the UK parliament has been refusing to endorse the deal due to the controversial provision on the Irish border backstop, contributing to fears of a no-deal Brexit.