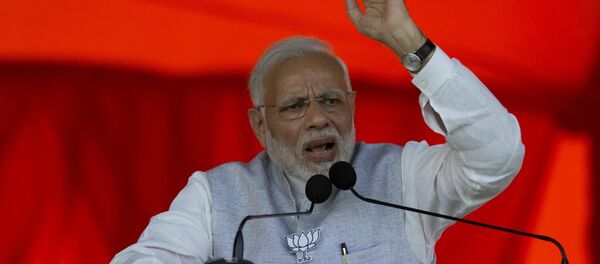 Media reports suggest that Air Force Commander Abhinandan Varthaman was forced to make the video before the Pakistani side agreed to release him from captivity. The footage has also been cited as a reason for the delay of his return to India.
Days after the video was unearthed, The Times of India cited the Indian Air Force as saying that the video of Abhinandan praising the Pakistani military for treating him well was heavily edited.
The footage featured many jump cuts that allegedly were made to tailor the captive's statement to Pakistan's agenda, the media claimed.
Indian journalists and social media users appeared to share the same stance:
Omar Abdullah, a former chief minister of Jammu and Kashmir, took to Twitter to comment on the incident, and the video, which he also believes, was filmed under duress:
In the meantime, Pakistani media outlets have praised the government for liberating the pilot, with lawyer Shahzaib Khan penning in The Express Tribune that Pakistanis "have a reason to boast… the Prime Minister has done Pakistan proud by not engaging in chest thumping or war-mongering for political gain".
READ MORE: UN Urges India, Pakistan to De-Escalate Tensions in Disputed Kashmir Region
Pakistani netizens blasted reports alleging that the footage could be scripted:
Abhinandan was captured after his MiG fighter jet was shot down on Wednesday while he was conducting a mission over the disputed region of Kashmir. He managed to eject himself from the plane safely, but landed in the Pakistani-controlled part of Jammu and Kashmir, where he was eventually captured.
READ MORE: VIDEO of Alleged Dogfight Between Indian, Pakistani Fighters Emerges on Internet
Shortly after his landing, a video emerged allegedly showing Pakistani troops protecting him from a furious mob, purportedly demanding that the pilot be handed over to them.
Minutes before his release, Abhinandan was recorded saying: "The army personnel saved me from the mob. The Pakistani Army is very professional and I am impressed by it". He also voiced "regret over the role of Indian media for creating war hysteria".
Hours after Abhinandan was handed over to India, two Pakistani civilians and three Indians were killed in cross-border shelling along the Line of Control in Jammu and Kashmir's Poonch district.
READ MORE: Allegedly Downed PAF F-16 Pilot Mistaken as Indian, Lynched in Pakistan – Report
Over the last week, there have been at least 60 ceasefire violations in the forward areas of Poonch, Rajourim Jammu and Baramulla districts, NDTV cited police sources as saying.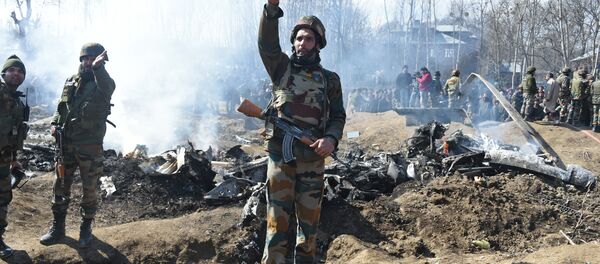 Relations between the two neighbouring countries further deteriorated after Pakistan-based terrorist group Jaish-e Mohammad claimed responsibility for a suicide attack that killed over 40 Indian soldiers on 14 February. Following the attack, New Delhi accused Islamabad of supporting terrorists – a claim, vehemently denied by Pakistan as "unsubstantiated".
In response, India's Air Force carried out an assault on an alleged terrorist base in Pakistan-administered-Kashmir, reportedly destroying a number of facilities on 26 February.
The following day, Islamabad announced it had intercepted two Indian warplanes over the disputed Kashmir border, and captured Abhinandan. The Indian Air Force, in turn, stated that one of its MiG-21 Bison jets had shot down a Pakistani F-16 during the dogfight, while Islamabad maintained it never deployed an F-16, neither did it sustain any losses.