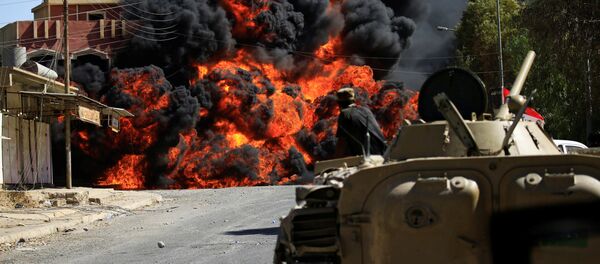 25 December 2018, 10:59 GMT
Earlier, an attack by militants of the Daesh* terrorist group against a convoy of Hashd al-Shaabi's Turkmen unit near the city of Makhmur in the north of the country left six militiamen killed and more than 30 injured.
On February 25, Iraqi security forces announced the start of a large-scale sweep operation of a 280-mile zone in the west of the country adjacent to the Syrian border. Iraqi parliament's First Deputy Speaker Hassan Kaabi called on the country's security agencies to take urgent measures to combat IS terrorists amid frequent kidnappings of civilians by militants in northwestern Iraq.
*Daesh (also known as ISIS/ISIL/IS) is a terrorist group banned in Russia