"Let the United States fulfil its obligations in Syria, but they shouldn't worry about it. This [deployment] is done within the framework of our normal relations with the legitimate government", Yuri Ushakov, an aide to Russian President Vladimir Putin told journalists on Thursday, commenting on the visit of the Russian military to Caracas.
READ MORE: Attack on Venezuela's Guri Dam Carried Out With Use of Sniper Rifle — Maduro
Later in the day, the Russian Foreign Ministry stated that Washington aims to derail the situation in the Latin American country by supporting self-proclaimed interim president Juan Guaido.
"The Russian side has not violated anything, neither international agreements, nor Venezuela's domestic legislation. Russia does not change the balance of forces in the region and does not threaten anyone, as those in Washington do", Russian Foreign Ministry Spokeswoman Maria Zakharova noted, adding that the Russian troops had arrived in the country for defence cooperation.
She also said that Moscow is not planning to establish a military base in the country.
"It's the first time that I hear about bases in Venezuela… Where have you seen such discussions? On the Telegram messenger? I have never seen any discussions on the topic of our bases", Zakharova stressed.
The military attache of Venezuela's Embassy in Moscow Jose Rafael Torrealba Perez also confirmed that the Russian experts are in Venezuela for defence cooperation only.
"As for the presence of Russian specialists, we are talking about cooperation, defence industry cooperation. And in no way are we talking about Russia's military presence to conduct military operations", he said.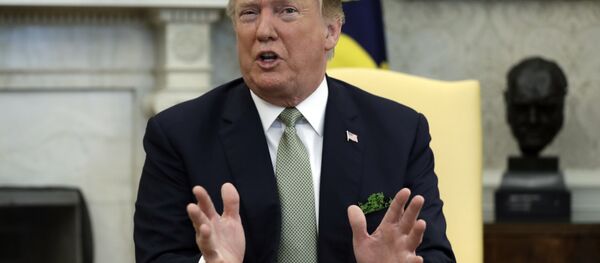 Previously, Washington stated that the arrival of Russian military aircraft in Venezuela was an "unwelcomed provocation". Addressing the reports, US President Donald Trump claimed that "Russia has to get out", stressing that "All options are open" on the matter.
Venezuela has been dealing with a political crisis for around two months, since the leader of the country's opposition, Juan Guaido, illegally proclaimed himself interim president. He was immediately recognised by the US and some of its allies, while Russia, China, Turkey, and many other countries vowed to support legitimate President Nicolas Maduro.