Additionally, Barr indicated in his letter that he is willing to appear before the the Senate and House Judiciary Committees and speak on Mueller's report on May 1 and May 2.
​"I share your desire to ensure that Congress and the public have the opportunity to read the Special Counsel's report," reads the letter. "We are preparing the report for release, making the redactions that are required. The Special Counsel is assisting us in this process."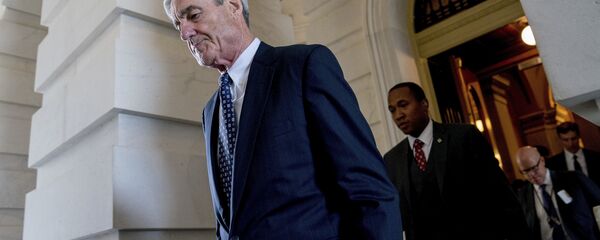 "Our progress is such that I anticipate we will be in a position to release the report by mid-April, if not sooner. Although the President would have the right to assert privilege over certain parts of the report, he has stated publicly that he intends to defer to me and, accordingly, there are no plans to submit the report to the White House for a privilege review," it adds.
Barr sent a four-page summary of Mueller's report to Congress on Sunday, explaining the report's "principle conclusions." He explained that Mueller's team "did not find that the Trump campaign or anyone associated with it conspired or coordinated with Russia in its efforts to influence the 2016 US presidential election." Regarding whether US President Donald Trump or his team had obstructed justice during the course of the probe, Muller "did not draw a conclusion." The summary noted that Mueller was not recommending any further indictments as a result of the probe.
The US Justice Department confirmed on March 22 that Mueller had closed his investigation after nearly two years and delivered his report to Barr for review.
Mueller's investigation has led to criminal charges being filed against dozens of individuals, including those with close ties to the Trump administration. Many of those have by now either pleaded guilty to or been found guilty of a host of financial crimes. The probe has not generated any charges regarding collusion with Russia.