Russian Foreign Ministry spokeswoman Maria Zakharova blasted Washington over its "ridiculous" "attempts to intimidate" Moscow over its legitimate defense cooperation with Venezuela.
"The arrival of Russian military-technical cooperation experts in Venezuela continues to provoke a nervous reaction in Washington. [US officials] have even begun saying that the US would consider the appearance of the representatives of armed forces from countries outside the Western Hemisphere [in Venezuela] as a provocative action posing a threat to regional peace and security," Zakharova said in a statement published by the Foreign Ministry on Saturday.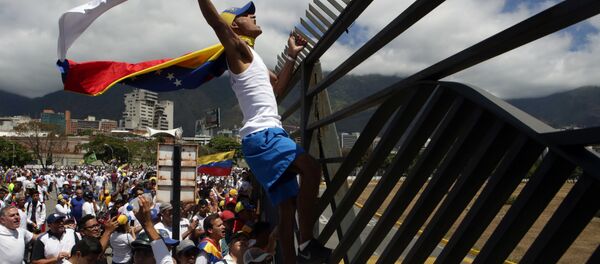 Engaging in a bit of trolling, Zakharova suggested that perhaps politicians in Washington should familiarize themselves with a geographical map. "Part of Russia's territory, the Chukotka Peninsula, is located in the Western Hemisphere. So for Russia the American continent is a close neighbor."
Zakharova also refuted claims that Russian military specialists arrived in Venezuela to conduct "military operations." The Foreign Ministry spokeswoman stressed that Russia had already "clearly stated the purpose of the arrival of its specialists in Caracas."
"There can be no talk of any 'military contigents'. Accordingly, speculation about Russia holding some kind of 'military operations' in Venezuela are completely groundless," the spokeswoman noted, suggesting that perhaps Washington was mistaking Moscow's actions for its own behavior, including in countries like Colombia, where US military instructors are operating out in the open.
Finally, commenting on the US threat to issue new anti-Russian sanctions over the matter, Zakharova stated that the US's sharp reaction seemed to be connected to the fact that its "planned speedy coup in Caracas has not succeeded."
According to the spokeswoman, Washington has already introduced so many sanctions against Russia that "Moscow has simply lost count and stopped paying attention to them."
"For our part, we can only recommend that the US stop threatening Venezuela, strangling its economy and pushing for civil war, in open violation of international law. We call on all Venezuelan political forces who put the interests of their country above their own personal ambitions to engage in dialogue, and are prepared to assist in such dialogue in any way possible," Zakharova concluded.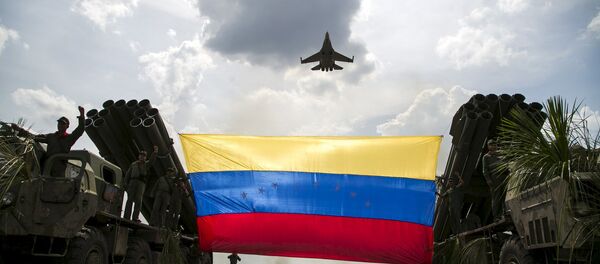 Earlier, commenting on the arrival of Russian military specialists in Venezuela on Friday, Venezuelan Defense Minister Vladimir Padrino Lopez said it was
"no secret"
that Moscow and Caracas have engaged in military and technical cooperation since 2001. Instead of focusing on this cooperation, it might be better to focus on the dramatic increase in the US's own military activity around Venezuela's borders, which has substantially increased recently and poses a threat to Caracas' sovereignty, the minister added.
US Special Representative for Venezuela Elliott Abrams warned Friday that Russia would "pay a price" for its assistance to Venezuela, with Trump national security adviser John Bolton cautioning countries from outside the Western Hemisphere against deploying military forces in Venezuela or "elsewhere in the hemisphere." President Trump demanded Russia "get out" of Venezuela, adding that all options were "on the table" to force Moscow to do so.
The US stepped up its pressure against Moscow on March 23, after a group of Russian military personnel arrived in Caracas to take part in consultations with their Venezuelan counterparts regarding bilateral defensecooperation. Venezuela has been locked in a political crisis since late January, when US-backed opposition leader Juan Guaido proclaimed himself interim president. The democratically elected government led by President Nicolas Maduro denounced Guaido and accused him attempting to stage a coup d'etat.