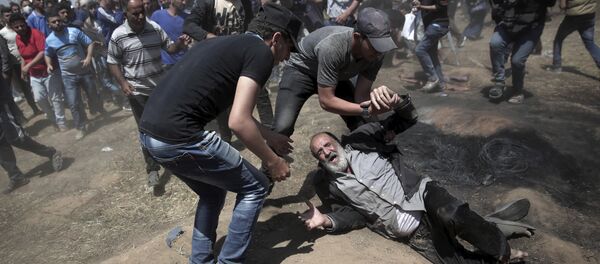 The Hamas-run Gaza Ministry of Internal Affairs said it had sent 8,000 employees to prevent clashes between the protesters and Israeli troops.
Despite the fact that about 40,000 people gathered near the border on Saturday, which is a significant increase in the number of activists compared to previous protests, the scale of clashes and casualties were relatively small, including due to the fact that Hamas movement ruling in the enclave joined the de-escalation efforts.
The Israeli military noted that the overwhelming majority of the protesters rallied in the camps, located at a safe distance from the border fence, adding that only a small number of protesters clashed with the IDF throwing stones, Molotov cocktails and explosive devices at the soldiers.