On Monday, the European Union countries gave the final go-ahead to start trade talks with the United States after months of delay due to resistance from France.
READ MORE: Macron Opposes EU Trade Talks With US as Trump's Tariff Crusade Escalates
"The Council today approved mandates for the Commission to open negotiations with the United States on two agreements: a trade agreement limited to the elimination of tariffs for industrial goods only, excluding agricultural products, [and] an agreement on conformity assessment that would have as its objective the removal of non-tariff barriers, by making it easier for companies to prove their products meet technical requirements both in the EU and the US while maintaining a high level of protection in the EU," the council said.
A majority among the EU governments voted to support the negotiating mandates proposed by the European Commission, with France voting against and Belgium abstaining.
Commenting on the decision, European Commission President Jean-Claude Juncker stressed that scrapping tariffs was in the interests of both sides and would boost EU-US trade.
"With today's adoption of the negotiating directives for trade talks, #EU is delivering on what [US President] @realDonaldTrump and I have agreed. Slashing tariffs on industrial products could lead to additional increase in EU and U.S. exports worth €26 bn [$29.4 billion]. #WinWin," Juncker wrote on Twitter.
EU Trade Commissioner Cecilia Malmstrom told reporters that the commission intended to wrap up trade talks with the United States before Juncker's term expires on October 31, 2019.
"If we agree to start, it can go quite quickly… From our side, we are definitely determined to do everything we can to finish this under the Juncker commission," she said at a press briefing.
Malmstrom said she would reach out to US Trade Representative Robert Lighthizer and other US negotiators "as soon as they wake up" to clarify when the first talks could be held, adding "it's all in their hands."
"I will now get in contact with our American partners with the view to organizing a date for the first round as soon as possible," she promised.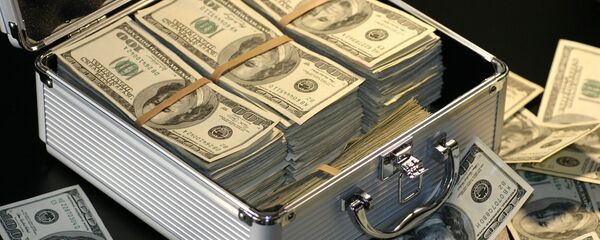 According to reports, the European Commission wants to start negotiations on two proposals; the first is to cut tariffs on industrial goods, the second is to make it easier for companies to show their products meet EU and US standards.
While other member states supported the mandates, France has resisted. Paris wanted to exclude agriculture from the talks and discuss climate change provisions.
Recently, Donald Trump announced that the US was introducing tariffs on $11 billion worth of EU products due to the bloc's subsidies to Airbus.
Commenting on the announcement, French Finance Minister Bruno Le Maire warned that the US and the EU "cannot allow" a fresh conflict over European plane-maker Airbus.
In turn, the European Union has accused the US of providing Boeing with unfair support, including through tax concessions, and dealing with the issue at the WTO.
The war of tariffs between the US and European Union broke out last year when US President Donald Trump imposed higher taxes on steel and aluminium imports. Europe responded with counter-tariffs on a number of US goods.
In July 2018, Trump and European Commission President Jean-Claude Juncker agreed to work toward zero tariffs, zero non-tariff barriers, and zero subsidies on non-auto industrial goods.