Syrian Deputy Foreign Minister Faisal Mekdad stated that Damascus considers the UN Impartial and the Independent Mechanism to be illegitimate, accusing the institution of hindering intra-Syrian dialogue. In addition, he stressed that the organisation has been undermining the efforts of UN Special Representative to Syria Geir Pedersen.
According to Mekdad, the mechanism threatens the future of the UN. The diplomat underlined that the Syrian Arab Republic is fully capable of establishing justice through its legal and judicial institutions.
READ MORE: Damascus on Washington's Plans to Allocate $5 Mln to White Helmets: 'Desperate'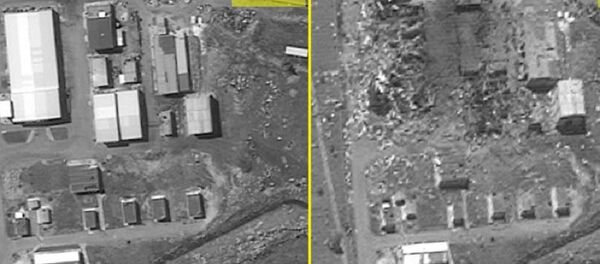 Elaborating, he said member states should be aware of the dangerous legal and political implications of biased efforts to popularise such "mechanisms" so that they can become an example in other cases or countries which run counter to the policies of the United States or its allies.
According to a statement by the Syrian Foreign Ministry, Mekdad stressed at a meeting with the heads of diplomatic missions in Damascus that resolution 71/248 on the establishment of IIIM was adopted in 2016 outside the UN General Assembly's mandate.
Recently the Trump administration voiced plans to allocate $5 million to the institution, as well as the White Helmets, which calls itself a group of volunteer rescue workers, who allegedly carry out rescue operations in rebel-held Syria and help local residents prepare for attacks. However, Russia has repeatedly accused the organisation of participating in the staging of false-flag chemical attacks, aimed at prompting Western military intervention against the Syrian Army.
READ MORE: Russia's Envoy Accuses White Helmets of Plotting New False-Flag Chemical Attacks