"Some evidence indicates… that something was done to ensure that the operation system of the computers [at the Guri Dam] decides that the [turbines] rotation speed had decreased," the source said.
According to him, the frequency of turbines rotation should amount to 60 hertz and can fluctuate within "plus-minus 1 percent," but in this case, the frequency "dropped from 60 to 52 hertz, which is equivalent to a load of 2000 megawatts."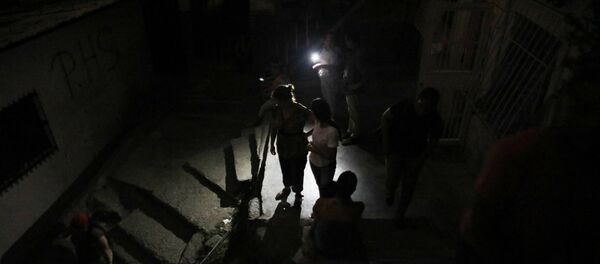 Any frequency fluctuation of more than 1 percent has to trigger a warning in the system, which, however, did not happen, the source added.
The government official revealed that the national electrical system was currently being recovered, adding that there were plans to reduce the country's dependence on energy generated by Guri.