Authorities in the Daraa countryside in southern Syria have showed off a fresh cache of armaments left behind by terrorists as they fled the area, with the Syrian Arab News Agency posting photos of the massive haul, featuring a wide assortment of weapons, some of them made in the USA and Israel.
The catch includes a wide variety of rifles, heavy machine guns, mortar shells and RPG rounds, grenades and an assortment of ammunition of various calibers, with walkie-talkies and field hospital equipment also in the mix. The photos show that some of the equipment is brand new in what appears to be its original packaging.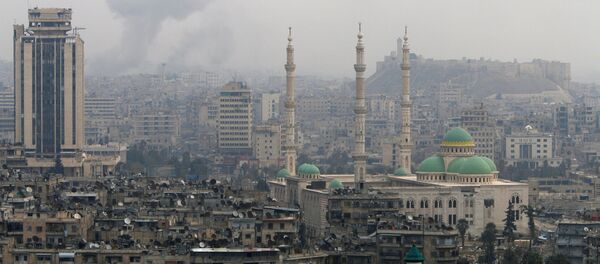 The discovery is the second cache of arms found in the region in less than two months, with tons of weapons
found
in Daraa in February in a large warehouse. A separate large cache of arms was
discovered
in neighbouring Quneitra governorate the same month.
Syrian authorities have recently begun work to rebuild the country after years of foreign-backed conflict, with the war costing hundreds of thousands of lives and prompting millions of Syrians to be internally or externally displaced.