According to a summary released by Barr last month, Mueller's team concluded that there was no collusion between Russia and the Trump campaign. The report, however, does not exclude that Russia tried to interfere in the election, though it provided no evidence to support the allegations of such meddling.
READ MORE: Trump Lashes Out at Mueller Probe as 'Greatest Political Hoax'
The summary released by Barr was only four pages long, while the full report is about 400 pages long.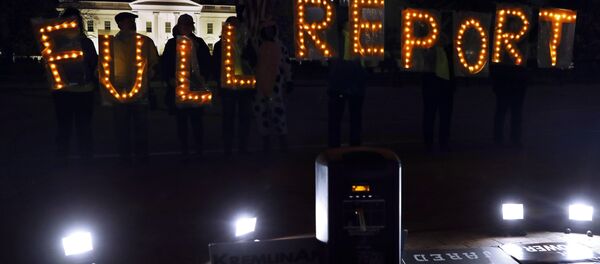 The summary rubbished claims by the Clinton campaign, the Democratic Party and 'Never-Trump' Republicans who insisted that the US president colluded with Russia to win the 2016 presidential election.
Russian officials, in turn, have repeatedly denied the allegations, saying they were made up by disgruntled anti-Trump politicians and journalists, and to deflect public attention from actual instances of election fraud and corruption.