The US has called on the international community to deny Russian planes flying to Venezuela a right of passage through their airspace, following the example of such a move by Malta. Ortagus said that such a decision could help stop Russian support for the country's President Nicolas Maduro.
We applaud the government of #Malta for refusing to allow Russian planes to use its airspace to supply the brutal former regime in #Venezuela. We call on all countries to follow Malta's example to stop the Kremlin's support for the dictator Maduro. #EstamosUnidosVE @MFAMalta

— Morgan Ortagus (@statedeptspox) April 19, 2019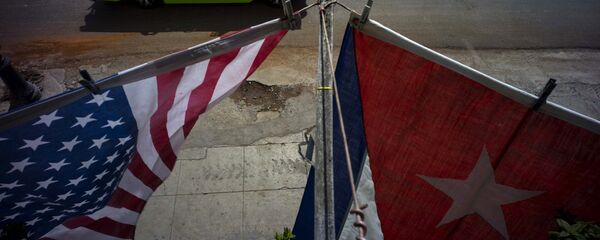 Russian Foreign Ministry spokeswoman Maria Zakharova earlier stated that Malta had refused to provide a green light for the passage of two Russian planes carrying cargo and personnel to Venezuela. The spokeswoman noted that Malta didn't provide any reason for denying it and added that Moscow will take this fact into consideration in its bilateral relations with the island nation.
Venezuela has been engulfed in a political crisis, which took another turn after opposition figure, Juan Guaido proclaimed himself the country's interim president. The move was immediately supported by the US and most western states, but was harshly criticised by Russia, Turkey, China, and many other countries. They expressed their support for the constitutionally elected president, Nicolas Maduro.
READ MORE: Bolton: New Venezuela Sanctions Warning to 'External Actors, Including Russia'
Washington has lambasted Moscow's support for the president and specifically the arrival of Russian planes carrying military personnel in March 2019. The US called their arrival an "unwelcomed provocation". At the same time, Moscow said that its military personnel had arrived to carry out maintenance on Russian military tech under a bilateral agreement with Caracas.