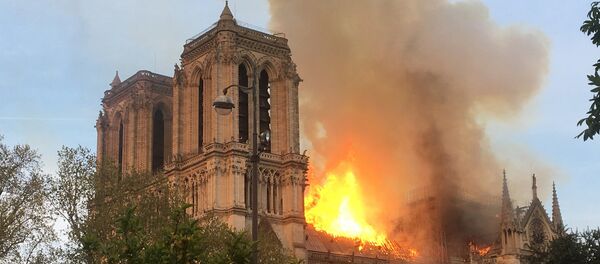 The investigators are also looking into two potential issues related to the conflagration, including a potential alarm system sensor deficiency and the elevators built for the construction workers.
A massive blaze broke out at the Notre Dame cathedral on Monday evening, resulting in the collapse of the building's spire and two-thirds of its roof. Firefighters, however, managed to extinguish the blaze by Tuesday morning, saving the historic building and the relics it housed.
Earlier, French media reported that investigators consider a short circuit to be the likely cause of the fire at the iconic Paris cathedral.