The footage shows Guaido, surrounded by people in military uniform, claiming that he has already received the support of the Venezuelan Army, going on to call for the "final phase" of the protests. The politician stressed that the people of Venezuela would be fighting "in a nonviolent struggle" to "assume [the] competencies of the government".
READ MORE: Caracas Confronts Military Traitors as Guaido Urges End to Maduro's "Usurpation"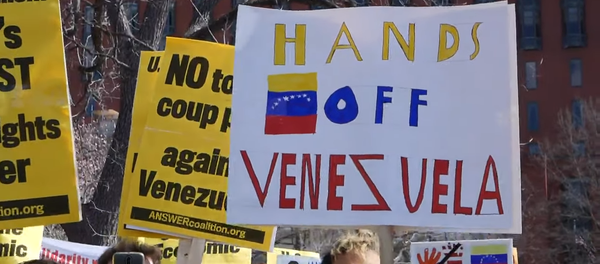 According to the politician, he filmed the video at the La Carlota Air Base, while Reuters reported that he had been spotted on a Caracas highway next to a military base.
The last time Guaido appealed to Venezuelans was just before a massive blackout in the country, which, according to the government, was caused by sabotage at a major power plant.