The Iranian Foreign Ministry has condemned the Israeli strikes in the Gaza Strip as a "savage" attack that led to "dozens" of casualties among Palestinians, the Fars news agency reported. The ministry's spokesman, Abbas Mousavi, added that the strike against the people in Gaza was made possible due to "unlimited American support" for Tel Aviv and a lack of response from "some Islamic governments".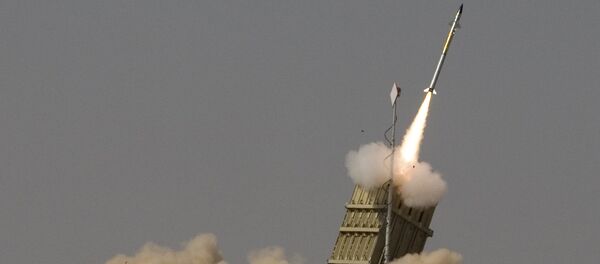 Mousavi praised the "struggle" of Palestinians against Israel and called on regional powers and international organisations to take steps to prevent new IDF strikes against the enclave.
The Foreign Ministry's comments come amid an ongoing IDF operation that was ordered by Israeli Prime Minister Benjamin Netanyahu to carry out "massive strikes" on "terror elements" in the Gaza Strip. The order was issued after around 250 missiles were fired from the enclave's territory at Israel early on 4 May.
READ MORE: IDF Responds to Rockets Fired from Gaza, Says Hamas Headquarters Destroyed
Israel's Iron Dome defence system has managed to intercept "dozens" of rockets during the attack, with the IDF reporting that up to 430 missiles were fired over the last 24 hours from Gaza. In response, the Israeli military launched strikes against Hamas targets in the enclave, hitting over 260. One of the buildings that were struck served to "order terror attacks" against Israel, the IDF stated.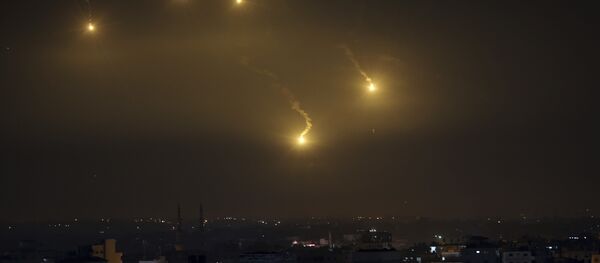 Tensions have been escalating on the border between the Gaza Strip and Israel since the start of the Great March of Return protests in March 2018. The rallies, sparked by the US decision to recognise Jerusalem as the Israeli capital, led to thousands of casualties, with most being Palestinians.
Tel Aviv has stresses that the protests were organised by Hamas to infiltrate Israel in the ensuing chaos. The IDF further added that the protests were not as peaceful as organisers have portrayed them.