According to Turkish Vice President Fuat Oktay cited by Reuters, Ankara and Moscow are reviewing deployment of troops to the Syrian region of Tel Rifaat, an area controlled by the Kurdish YPG militia, most of whom are fighting as part of the Syrian Democratic Forces backed by a US-led coalition.
"The agreement was for us to stop there, but if these attacks continue, this may take a different shape. We are discussing this with Russia", Oktay told broadcaster Kanal 7, adding that the Turkish military would continue operations along the borders until all threats to the country's security are eliminated.
READ MORE: Militants Group in Syria's Idlib Presumably to Attack Hama — Russian Military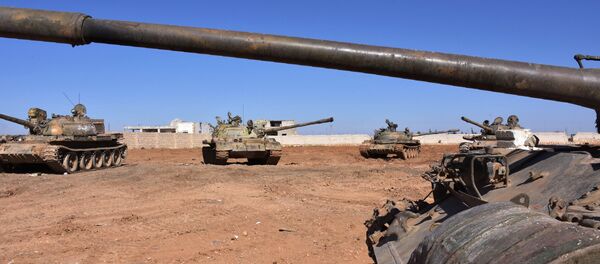 While Russian authorities have yet to comment on the Turkish official's statement, it comes just a day after the Turkish Defence Ministry announced that a total of four soldiers had been killed and two wounded in two separate attacks by the Kurdish militia, prompting Ankara's armed response.
The YPG seized Tel Rifaat back in 2016, in order to link territories under its control east of the Euphrates River with the city of Afrin. However, Ankara and Free Syrian Army (FSA) militants seized Afrin in 2018 during Operation Olive Branch.