Donald Trump turned to Twitter, where he shared his feelings in regards to US-China negotiations, which ended earlier today.
He noted that US-China trade talks will continue, but the US-imposed tariffs on Chinese imports may or may not be removed based on the outcome of the talks.
He also described his relations with Chinese counterpart Xi Jinping as "a very strong one."
​Earlier in the day, Treasury Secretary Steven Mnuchin said that trade talks between the United States and China were constructive.
Mnuchin made the remarks shortly after the top Chinese trade negotiator Liu He left the office of the US Trade Representative Robert Lighthizer.    
READ MORE: Chinese Markets Unfazed by US Tariff Hike Amid Trump's Threats on Trade
​US President Donald Trump said earlier on Friday that trade talks with China were proceeding in a "very congenial manner" despite his administration's decision to impose 25 percent tariffs on $200 billion worth of Chinese goods.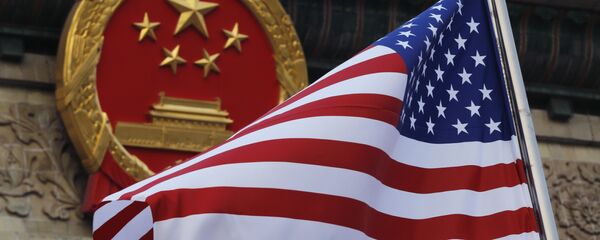 Trump added that the latest tariffs, which went into effect at 12:01 a.m. on Friday, would produce "massive payments" that would go directly to the US Treasury Department.
Washington and Beijing have been trying to overcome disagreements that emerged in the wake of Trump's decision last June to impose 25 percent tariffs on $50 billion worth of Chinese goods in a bid to fix the US-Chinese trade deficit. Since then, the sides have exchanged several rounds of trade duties.
Beijing has already vowed to retaliate against Washington's decision on Friday to impose the latest 25 percent tariffs on $200 billion worth of Chinese goods.