"Three terrorists attempted forced entry in PC Gwadar. Guard at entry challenged them. Terrorists opened fire on PC security guard who embraced Shahadat [martyrdom]," the Inter-Services Public Relations (ISPR) said, as quoted by the Geo TV broadcaster.
No other fatalities and casualties have been reported so far.
Earlier in the day, Gwadar Station House Officer (SHO) Aslam Bangulzai said that three or four heavily armed terrorists had attacked the five-star Pearl Continental Hotel.
"At around 4:50pm we got reports that there are three to four armed men in PC Hotel," the SHO said, adding that "the firing is ongoing but there are no reports of any casualties yet".
The official added that additional police, anti-terrorism and army units have been deployed to the area following the incident.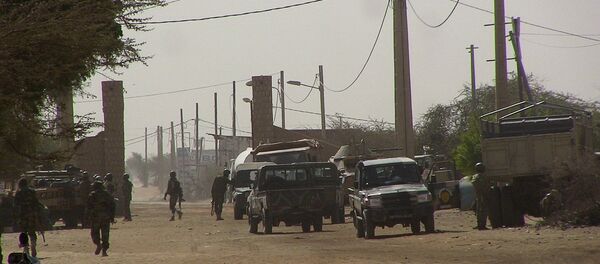 Inspector General of Police (IGP) Mohsin Hassan Butt, in his turn, said that "two to three gunmen had first fired at and then entered the hotel," adding that only staff remained inside the hotel.
According to local Information Minister Zahoor Buledi, all foreign and local guests of the hotel have been safely evacuated.
Ten blasts have been heard from inside the hotel, the police said as quoted by ARY News.
The Pakistan Today newspaper reported that at least 70 people were in the hotel, including 40 Chinese citizens.
READ MORE: US State Department Calls on Gunmen to Surrender Libya's Sharara Oil Region
Baloch Liberation Army group, banned in Pakistan, has claimed responsibility for the attack.
The attack comes weeks after gunmen killed 14 people, including 11 personnel of Navy, Air Force and Coast Guards in the city of Ormara in Gwadar.
Pakistan has been facing an insurgency in Balochistan since 1947, with Baloch nationalist organizations struggling to create an independent state. The Balochi is also a major ethnic minority in Iran and Afghanistan.