According to the Emirati Foreign Ministry, four merchant vessels had been targeted by "acts of sabotage" in Gulf waters off its coast.
"Four commercial, civilian trading vessels of various nationalities this morning suffered acts of sabotage off the UAE's eastern coast," the statement reads.
The government of Fujairah denied on Sunday media reports about several heavy explosions taking place at the emirate's port, insisting that the port is functioning as usual.
"The press service of the Fujairah government denied media reports about powerful explosions in the emirate's port earlier this day and confirmed that ship traffic is as usual," the state-run WAM news agency reports.
Earlier in the day, the Lebanon-based al-Mayadeen broadcaster said, citing local media that several heavy explosions occurred in the port of Fujairah. 
The blasts were heard between 4:00 a.m. and 7:00 a.m. local time (00:00 — 03:00 GMT), the broadcaster reported, adding that from seven to 10 oil tankers were in flames. The broadcaster continued by saying that the real cause of the incident has still been unknown.
Other reports, citing eyewitnesses, suggested that American and French warplanes have been seen flying over the port at the time of the incident.
فوری: انفجارهای بزرگ بندر الفجیره امارات را در هم کوبید

اهمیت بندر فجیره
1. بندر فجیره امارات یکی از مهم‌ترین بنادر نفتی منطقه است که از جایگاه ویژه‌ای درکاهش نقش استراتژیک تنگه هرمز برخوردار بوده ودر مقطعی راه‌کار ایجاد کانالی به طول 80 KM مورد مطالعه و بررسی جدی قرار گرفت pic.twitter.com/J8czgOJp33

— اندیشکده تبیین (@tabyincenter) 12 мая 2019 г.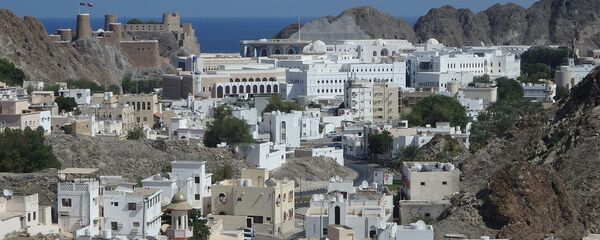 Port of Fujairah is the only multi-purpose port on the Eastern seaside of the country and is connected to all other emirates within 300 km. The port stands some 70 nautical miles from the Strait of Hormuz, thus becoming increasingly important amid Iran's threat to close the strait.
In July 2012, the UAE began utilising the Habshan-Fujairah oil pipeline from the Habshan fields in Abu Dhabi to the Fujairah, effectively bypassing the Strait of Hormuz.
Currently, the UAE is building the world's largest crude oil storage facility in Fujairah, capable of storing up to 14 million barrels of oil.