"In accordance with the developed scale of magnetic storms, level three storms have a noticeable impact on technology, especially in space, including causing [space] vehicles to deorbit and creating problems with maintaining their orientation", the LPI RAS Laboratory of X-ray Astronomy of the Sun said in a statement.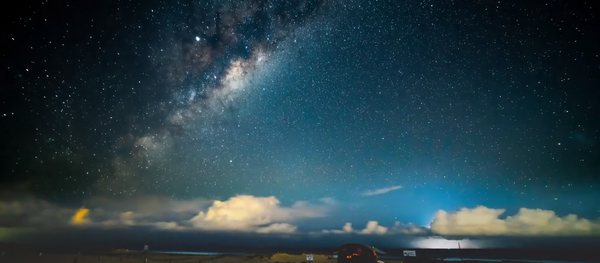 The lab added that interruptions in satellite navigation and problems with low-frequency radio navigation, as well as interruptions in high-frequency radio communication were expected.
In turn, Russian State Space Corporation Roscosmos told Sputnik that it did not record changes in the work of Russian satellites in connection with the magnetic storm.
The most powerful geomagnetic storm seen in almost two years that has begun on Tuesday morning caused by the solar activity, chief scientist of the Laboratory of Solar X-ray Astronomy of the Lebedev Physical Institute Sergey Bogachev told Sputnik.
"In comparison with the events of recent years, this is a major event. Over the past year and a half or two, this is the severest magnetic storm, an impressive event. This event forms aurora, creates interference in radio communications", Bogachev said.
READ MORE: SERIOUS FLAW Reportedly Exposed in Radar, Satellite Data Use During MH370 Search
According to the scientist, the geomagnetic storm can affect meteosensitive people.
The storm began on Tuesday around 6 a.m. Moscow time (3 a.m. GMT) and is expected to last through the evening, as this kind of event usually lasts up to ten hours. Normalisation of the Earth's magnetic field is expected by the early hours of Wednesday.