"We fundamentally do not seek a war with Iran. We are looking for the regime to simply stop conducting assassination campaigns throughout Europe; to cease their support of Hezbollah that threatens interests all across the Middle East, their support for the Houthis that are launching missiles into areas where there are Russians and Americans traveling", Pompeo told a joint news conference with Russian Foreign Minister Sergei Lavrov in Sochi.
The US top diplomat added that if American interests are attacked by Iran, the United States will "most certainly respond in the appropriate fashion".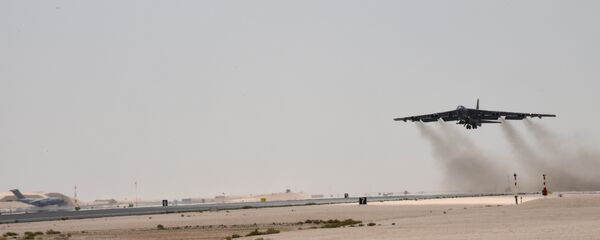 The statement comes after the United States deployed an aircraft carrier strike group and a bomber task force to the Persian Gulf last week in what White House National Security Adviser John Bolton claimed was intended as a message to Iran that any attack on US or allied interests would be met with "unrelenting force".
The move was reportedly a response to Tehran's alleged plans to carry out attacks on US forces and allies in the Middle East.
READ MORE: Trump Won't Risk a War He's Not Certain to Win — Analyst on US-Iran Escalation
Meanwhile, Iran decided to stop fulfilling some of its obligations under the nuclear deal, one year after the United States unilaterally withdrew from the agreement.
Tehran gave the remaining signatories 60 days to make sure that its interests within the deal were protected before resuming some of its suspended enrichment activities.