According to The New York Times, pilots from American Airlines called on Boeing to fix the problems with Boeing 737 MAX jets weeks after the crash in Indonesia. During a closed-door meeting, the pilots even asked Boeing to push the authorities to ground all 737 Max aircraft.
The plane manufacturer, however, refused to fix the issues saying that it expected pilots to be able to cope with the trouble.
"No one has yet to conclude that the sole cause of this [Lion Air crash] was this function on the airplane", Boeing's Vice President Mike Sinnett said on 27 November, referring to the Manoeuvering Characteristics Augmentation System (MCAS), which is now thought to be behind both fatal accidents involving Boeing 737 MAX jets.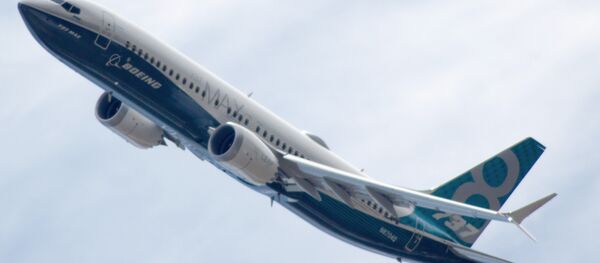 MCAS commands automatically push the jet's nose down in case of a critical angle of attack. However, when the information coming from sensors is wrong, such actions by the security system may pose a danger to the plane because MCAS commands may overpower pilots' attempts to pull up the nose of the jet.
Moreover, according to The Wall Street Journal, Boeing didn't inform the US Federal Aviation Administration or airlines about the fact that the system, which warns pilots about malfunctioning sensors and which was available on earlier Boeing planes, had been deactivated on Boeing 737 MAX jets. In order to make the standard warning system available, airlines had to buy a package of additional security measures.
READ MORE: Boeing Troubles Push Air Italy to Buy EU-Made Airbus A330s
Two Boeing 737 MAX planes have crashed over the past several months: one in Indonesia in October 2018 and another in Ethiopia in March. In the wake of the latest crash, aviation authorities and carriers around the world have either grounded all 737 MAX series aircraft or closed their airspace to them.
According to investigators, the pilots on the Ethiopian Airlines jet needed more than four minutes to realise that incorrect data from sensors had urged MCAS to push the nose down in a situation when there was no need for that.