A recent study published by the Columbia Journalism Review, has indicated that Google is apparently prioritising left-leaning mainstream media sources over conservative ones in its Top Stories results.
The study found that out of the 6,302 articles in Google's "Top Stories" box in November 2017, CNN reports accounted for 10.9 percent of all coverage, while The New York Times and The Washington Post gained 6.5 percent and 5.6, respectively. Fox News, the main conservative outlet, regularly cited by US President Donald Trump, received just 3 percent of the top story spots. The data also showed that 62.4 percent of articles picked up by Google as "top stories" had been published by left-leaning MSM, while only 11.3 percent come from right-leaning sources.
Although the tech giant denies the assumption, cyber experts and academics believe that that is quite plausible and needs to be dealt with.
"It is possible that no human moderators 'touch' the news feed yet it is humans who design the system, tweak it, test it and provide the algorithmic adjustments which ultimately lead to specific stories appearing", explained Kevin Curran, professor of cyber security at the Faculty of Computing, Engineering & Built Environment at Ulster University.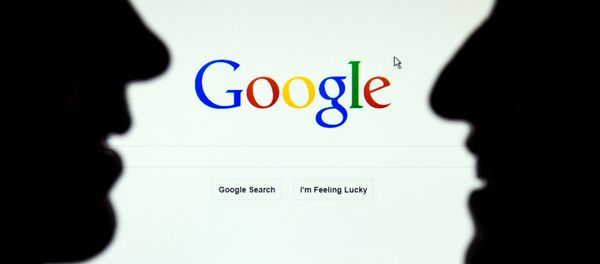 He noted that even if the research exposed "unconscious bias" of some Google employees this still "cannot be dismissed".
Political analyst David Vance is more straightforward in his assessment: "Google has deliberately chosen to use algorithms that discriminate against conservative, right-wing voices", he stressed.
Fong Choong Fook, the CEO of the Malaysia-based LGMS Cyber Security firm, confirmed that it is technically possible: "The selection of news and stories can be easily controlled using algorithm that is written to pick and choose what the publisher (in this case: Google) want".
"The selection algorithm can be programmed to observe parameters that based on targeted phrases, sentences, keywords, names, or even the identity of the interviewee", he explained.

At the same time, analysts cast doubt on the probability that the Silicon Valley giant would ever voluntarily disclose its aggregation algorithm as it remains its "trade secret".
"Google will not reveal the algorithm and this is right because it is part of its intellectual property", Pierluigi Paganini, chief technology officer at Cybaze and ENISA member said.
Still, there is the way to hold the company accountable, according to him: "Independent experts can test it and produce the results", Paganini said. "If any anomaly will be discovered we can ask Google to change the algorithm providing the tech giant the evidence of wrong aggregations".
Big Tech Becomes Main Gatekeeper for Exchange of News
Political analyst David Vance does not rule out that Google is "colluding" with left-leaning MSM flagships, like CNN, The New York Times or the Washington Post "to distort what is readily available".
"In 2016, Big Tech suddenly realised ordinary people could use the power of their platforms to deliver Trump into the White House and Brexit in the UK. Ever since this, they are motivated to de-platform and censor conservative voices", he said in a clear reference to Facebook's recent ban of prominent conservative figures in a move that was later harshly criticised by Donald Trump.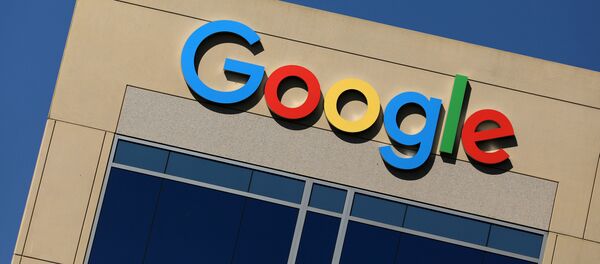 According to the analysts, Google and other tech giants dramatically affect the global political situation.
"The large tech companies have taken over from the legacy media as the chief arbiters of political discourse and the main gatekeepers for the exchange of news in the Western world", British political commentator and former MEP, Nick Griffin, presumed. "This makes them the most powerful influence on the formation of public opinion. Google, like Facebook, Twitter and the main service providers, are extremely politically motivated".
Professor Kevin Curran also believes that "Google at this time controls the gates to knowledge to a large degree". Citing a recent Pew survey he noted that "43 percent of Americans get their news online".
"This is an upward trend and soon it will be 50 percent of the population", the professor highlighted. "Google is the dominant search engine with a 63 percent share of all search queries in the United States".
Having said that Google is above all guided by profits, he opined that the company "will need to create an algorithm which ultimately makes more considered trade-offs between what is desirable for individuals and what is desirable for society at large".
Activities of Tech Giants Should be Monitored by Watchdogs
In April 2019, the Democratic-controlled House Judiciary Committee and the Republican-controlled Senate Judiciary Committee held hearings about Big Tech's potential political bias. The Republicans were specifically looking into potential censorship of conservative political views on the part of Silicon Valley giants.
According to the academics and cyber experts, the work of search services could be regulated at the legislative level.
"Watchdog organisations could conduct specific tests on a regular basis and apply penalties to those companies that don't respect the rules", Pierluigi Paganini suggested.
For his part, Curran referred to the EU and France who announced additional taxes against American high-tech corporations. Paris also fined Google €50 million ($57 million) for breaking EU privacy laws.
"EU lawmakers have paid attention predominantly to companies like Facebook and Google due to their dominance with the EU with their wide ranging services such as Facebook, Instagram, WhatsApp, Search and platforms like Chrome and Android", he pointed out.
Why Google is Triggering Deep Concerns
According to political media strategist Rory McShane, "Google is much more concerning" than other tech companies.
"After the 2016 election of President Trump a video surfaced of Google executives expressing dismay at the election results and asking how they stop similar results is the future", he said in a reference to James O'Keefe's Project Veritas disclosures concerning the Silicon Valley giant's apparent political bias.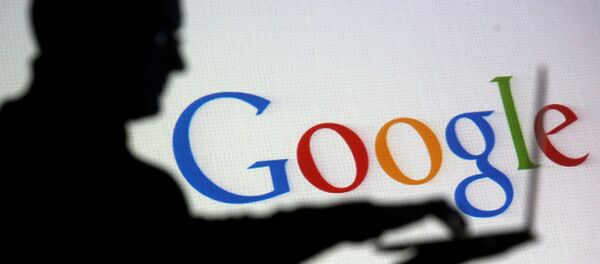 Furthermore, according to documents exclusively obtained by The Daily Caller in April 2019, Google "
manipulate[ed] its search results manually
, contrary to the company's official denials" and maintained a blacklist preventing right-wing websites from appearing in search results.
"Google's manipulation of search engine results may be their solution to that question. It's even more concerning because while Facebook suppressed questionable outlets like Alex Jones, Google is suppressing credentialed and respected journalists like those at Fox News just because they're conservative", McShane highlighted.
It is not the first time that Google has triggered concerns regarding its left-leaning media bias. In 2016 distinguished research psychologist Robert Epstein revealed that Google's search suggestions were biased in favour of Hillary Clinton during the 2016 US presidential campaign.
The views and opinions expressed by the speakers do not necessarily reflect those of Sputnik.