"Over the past 24 hours, militants shelled… settlements in the Latakia province,… the Hama province and the area near the research and development centre in the city of Aleppo", Kupchishin said at a press briefing.
READ MORE: Russian Air Defences Destroy Rockets Fired at Syria Base From Idlib — MoD
He noted that in the last 24 hours, the reconciliation centre had delivered  500 food kits to local residents in the Muhammad Bek district of Aleppo.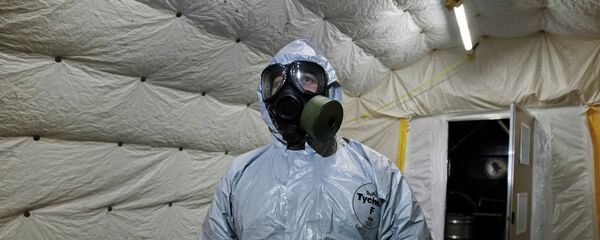 Kupchishin added that, as of Tuesday, about 58,000 Syrians, who evaded military service, had been granted amnesty by the Syrian authorities.