"On June 4, at around 12.30 p.m. Moscow time [09:30 GMT], Russian systems of control of the airspace of the Hmeymim air base in Syria detected an air target [later identified as P-8A Poseidon] above the neutral waters of the Mediterranean Sea that was moving forward to the basing point of the Russian naval facility in Tartus… After the US aircraft changed its trajectory, the Russian fighter returned to the air base," the Russian Defence Ministry said.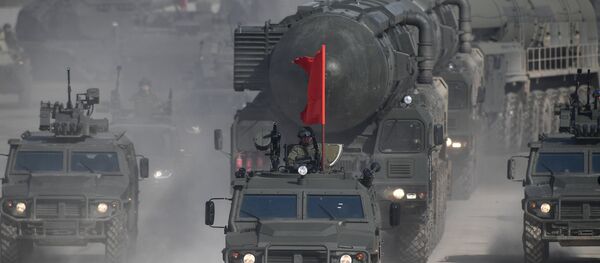 At 3.41 p.m., Russia detected that the P-8A was approaching the naval facility in Tartus, the ministry added.
"The Su-35 approached the aircraft at a safe distance and tracked the US aircraft until the P-8A changed its trajectory and left the airspace controlled by the [Russian] air defense systems," the Russian Defence Ministry said.
The 6th fleet of the US Navy said that on Tuesday, the Russian Su-35C fighter "intercepted" a US plane flying in international airspace over the Mediterranean Sea three times in three hours.
One of the "interceptions" was called unsafe by the US military. According to the report, the Russian aircraft "conducted a high-speed passage directly in front of the mission plane, which put the pilots and crew at risk".
The Su-35C is a highly modernised ultra-maneuverable 4++ generation fighter.