US Vice President Mike Pence has called on countries to remain vigilant claiming that Russia seeks to meddle in elections "around the world" during his visit to Warsaw, Poland.
"With its efforts to meddle in elections across Europe and around the world now is the time for us to remain vigilant about the intentions and the actions being taken by Russia", Pence said.
His comments continue the US policy of groundlessly accusing Russia of meddling in America's 2016 presidential elections. Similar claims were later made by other western countries, including France, the UK, Spain and Germany, but subsequent probes conducted by respective authorities have failed to find proof that such meddling actually took place.
Russia has persistently denied these accusations since day one, indicating that "Russian meddling" has become a universal excuse for governments, performing poorly in elections that came out of the wave of increased interest towards right-wing parties. Russian President Vladimir Putin further dismissed the accusations of meddling, noting that the US is not some kind of "banana republic" to be easily meddled with by an external power.
© AP Photo / Charles Dharapak /
Former FBI Director Robert Mueller (File)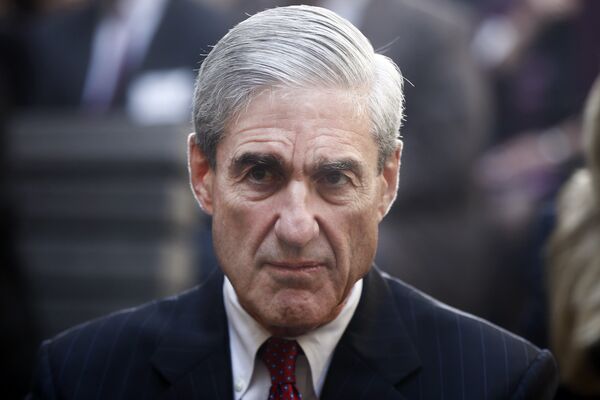 Former FBI Director Robert Mueller (File)
© AP Photo / Charles Dharapak /
The so-called RussiaGate accusations in the US received a heavy blow with the publication of the results of a 2-year-long investigation by Special Counsel Robert Mueller, indicating that there was no collusion between Trump's campaign and Russia. Following its publication, Democrats in the US Congress subpoenaed Mueller in a bid to find any sign that collusion did take place but to no avail.