Prime Minister of Iraq Adil Abdul-Mahdi reiterated on Wednesday that Baghdad had not given the US its permission to relocate its soldiers from Syria onto their country's territory, warning of international legal action over the matter.
The statement comes after earlier in the day Defence Minister Najah Hassan Ali Shammari had said that the US troops relocated from Syria would leave Iraq within four weeks, relocating to Kuwait or Qatar.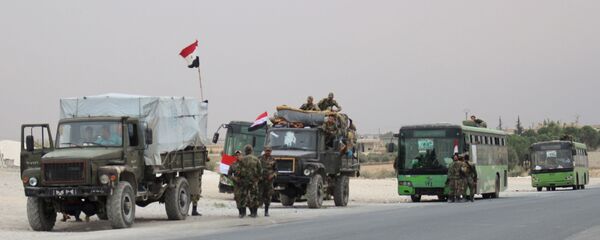 23 October 2019, 09:39 GMT
Washington decided to withdraw from the area and
move its troops to Iraq,
as the Turkish operation targeted Kurdish militants from the US-backed Syrian Democratic Forces. According to Ankara, they are a part of the Kurdistan Workers' Party (PKK), which Turkey bans and condemns as a terror organisation.
The US addressed the offensive, imposing sanctions on their NATO ally, while France and Germany restricted arms sales to Turkey. Damascus also slammed Ankara, stressing that the Turkish army violated Syria's sovereignty, acting without any permission from the government.
The offensive was completed on Tuesday, after five days of a ceasefire, negotiated by Ankara and Washington. The situation settled down after talks between Erdogan and his Russian counterpart Vladimir Putin, as they struck a deal, returning control of the border to Syria and establishing joint patrols to avoid confrontations.