The US Congress is ready to punish Turkey economically unless it gives up its Russia-made S-400 air defence missile systems, according to United States National Security Advisor Robert O'Brien.
"If Turkey does not get rid of the S-400, then probably the sanctions will be passed in Congress in accordance with the CAATSA law, with the overwhelming support of both parties, and Turkey will feel the consequences of these sanctions. We clearly told President Erdogan that there is no place for the S-400s in NATO or for significant purchases of Russian weapons. President Trump will tell him [Erdogan] that very clearly when he arrives here in Washington, "said O'Brien speaking to CBS.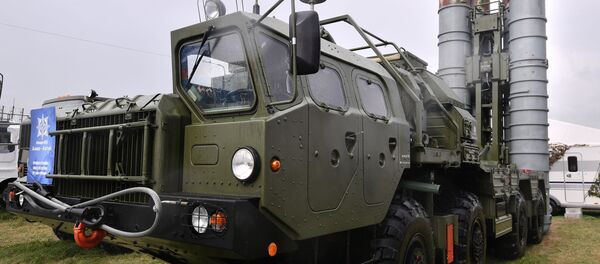 1 November 2019, 09:38 GMT
Moscow and Ankara signed a loan agreement for the supply of Russian S-400 air defence systems to Turkey in September 2017. Russia completed the first shipment of S-400 components to Turkey in late July 2019. With the second state of the deliveries wrapping up in late September, Foreign Minister Cavusoglu said that he did not rule out that Ankara may purchase an additional batch of S-400s if necessary.
Washington earlier demanded that Ankara forego the deal and acquire US Patriot systems instead. Furthermore, the US excluded Turkey from the F-35 fighter jets programme over alleged concerns about the Russian systems sharing airspace with F-35 jets. However, Turkey says these worries are unfounded and insists that its intention to possess the S-400 will not change, nor will its decision to take part in the F-35 programme.