British Prime Minister Boris Johnson has responded to Labour's recent claims, regarding the Tories' plans for the NHS, by refuting the accusations and saying that the country's health service is "not for sale".
"Under no circumstances will this government or any Conservative government do anything to put the NHS up for negotiation in trade talks or privatising anything like that", Johnson said.
Johnson also slammed Labour's accusations of trying to sell NHS to American companies as "pure Bermuda Triangle" stuff.
The prime minister also noted that London is currently holding trade talks with about a dozen countries adding that a number of deals are "oven ready". He failed to elaborate on exactly how many deals are ready to be signed.
New Brexit Day Promise
Addressing the question about breaking his pledge of getting the UK out of the EU by 31 October, the prime minister stated that he had been ambushed in a "broken" Parliament and thus could not fulfil his promise. Johnson then vowed that if his Conservative Party receives a majority in the upcoming elections, the UK will leave the European Union as soon as it can. The new deadline is 31 January 2020.
When asked if he would prefer to keep the post of prime minister or to get the UK out of the EU, if such a choice existed, Johnson replied that he would prefer to get Brexit done.
Alleged Sale of NHS
Labour has long criticised the Tories and their plans for the UK's post-Brexit future by claiming they are trying to use the country's health service's privatisation as a bargaining chip in trade talks, specifically with the US.
Their accusations recently received a new impulse when Labour published a 451-page packet of purportedly leaked government documents, showing that the Conservative Cabinet under Prime Minister Theresa May, Johnson's predecessor, had allegedly negotiated the "sale" of the NHS to the US.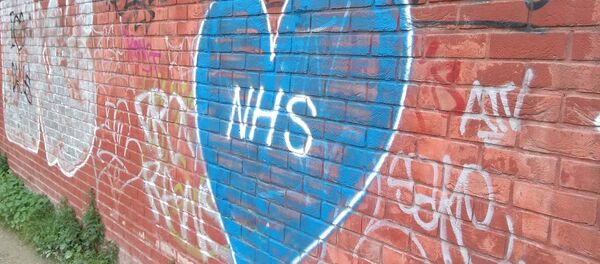 16 November 2019, 04:38 GMT
Labour leader Jeremy Corbyn claimed that Johnson tried to hide the fact that the government had been negotiating a "toxic" trade deal between July 2017 and July 2019 in which the US was "demanding" access to Britain's NHS.