Ghislaine Maxwell, 58, also known as 'Madam' has been not seen in public since new accusations of sexual abuse were brought against her longtime lover and close confidante Jeffrey Epstein last year. Maxwell, who is described in the media as a socialite, reportedly lured young women and underage girls to groom them to have sex with Epstein and his many powerful associates.
"Ghislaine is protected. She and Jeffrey were assets of sorts for multiple foreign governments. They would trade information about the powerful people caught in his net — caught at Epstein's house", a source said, cited by the Page Six media outlet.
According to the media report, Epstein's 'pimp' Maxwell - who has property in Manhattan and London - currently "moves around".
"She is sometimes in the UK, but most often in other countries, such as Israel, where her powerful contacts have provided her with safe houses and protection".
Page Six also revealed, citing a source, that UK's Prince Andrew asked Maxwell to give an interview to protect him after he was accused of having sex with at least one of Epstein's most vocal public accusers, Virginia Roberts Giuffre - while she was a minor - which the royal and Buckingham palace denied.
The source doubts that American authorities currently have the ability to bring Maxwell to justice.
"If the US government was really interested in bringing in Ghislaine, the IRS would have looked at her tax returns and the income she may have got from Epstein and perhaps some of his powerful associates", the source said, cited by Page Six.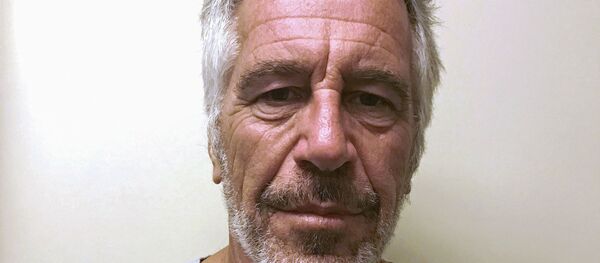 28 December 2019, 16:33 GMT
According to various media reports, Maxwell had a romantic relationship with Epstein in the early 1990s and later remained close to him, often appearing alongside the wealthy paedophile in public.
Epstein, a convicted sex abuser and child rapist, had been under investigation for nearly two decades at the time of his suspicious death in custody earlier this year.
The convicted paedophile, who has been linked to many wealthy and powerful people, including US Presidents Bill Clinton and Donald Trump, was inexplicably taken off of suicide watch, despite reportedly trying to kill himself just weeks earlier. He was previously sentenced after being convicted as a sex offender and paedophile. Epstein served a light sentence of just 13 months.