Reuters reported Thursday, citing Iran's state broadcaster, that new Head of Iran's Quds Force Esmail Ghaani said that Tehran would continue the course pursued by slain general Qasem Soleimani.
"We will continue in this luminous path with power," Brigadier General Esmail Ghaani said, noting that Iranian missile strikes carried out on US targets at a base in Iraq on Wednesday would eventually drive America out of the region.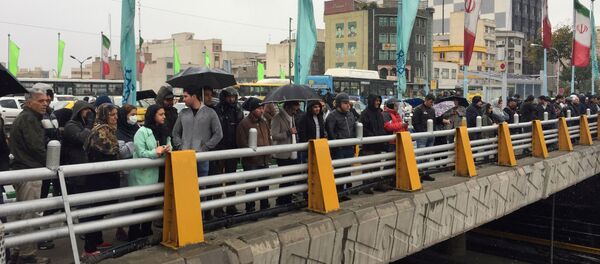 9 January 2020, 07:48 GMT
General Soleimani was killed in a drone attack
by US forces while in his car at the Baghdad Airport, in the aftermath of controversy around the US embassy raid. President Trump ordered the attack citing the general's alleged complicity in preparing assaults on the US personnel in Iraq and beyond.
Responding to the assassination, Iran launched 15 missiles at US targets in Iraq. Despite media reports suggesting that there were some casualties in the Iran strike, US President Donald Trump said that no US military personnel were hurt in the attack on Erbil and the Ayn al-Asad Air Base that house international coalition forces.