German Chancellor Angela Merkel will quarantine herself at home after being treated by a doctor who has tested positive for the novel coronavirus, government spokesman Steffen Seibert said.
"The Chancellor ... will be tested regularly in the coming days... (and) fulfil her official business from home", Steffen Seibert said in a statement.
Earlier in the day, the chancellor said that the government and the federal states agreed to tighten measures regarding freedom of movement of citizens in the country due to the epidemiological situation.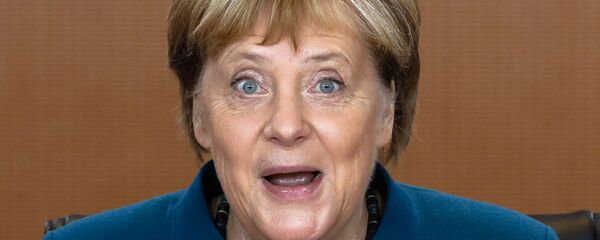 The number of people infected with the novel coronavirus in Germany has increased to more than 23,974 cases and the number of fatalities has reached 92, according to Johns Hopkins University. 
The World Health Organisation declared the COVID-19 outbreak a pandemic on 11 March. About 318,000 people have been infected with the coronavirus worldwide, with over 13,700 fatalities, Johns Hopkins University's website shows.